Reading Time:
3
minutes
Located in District 9 of Ho Chi Minh, the Tigit team has built a track. It includes small jumps, drops and logs for popping over and practicing on. It is a great learning environment for getting to grips with offroading.
Schedule:
Signup Form
https://forms.gle/5goAoSXQtS9634dD7
Groups and times
https://docs.google.com/spreadsheets/d/1c_4f57CMK5hm9FwVb9pQpoGekQh8DTX9jhFxFD_niGA/edit?usp=sharing
Rent a motorbike for "half day" with no lesson
350k for XR 150 / CRF 150
500k for Husqvarna 310 or Suzuki DRZ 400
Offroad Motorbiking – What we teach
Balance and posture

Clutch control

Jump technique

Clearing logs

Cornering

Donuts

The basics of wheelies and pivot turns
The Tigit Teacher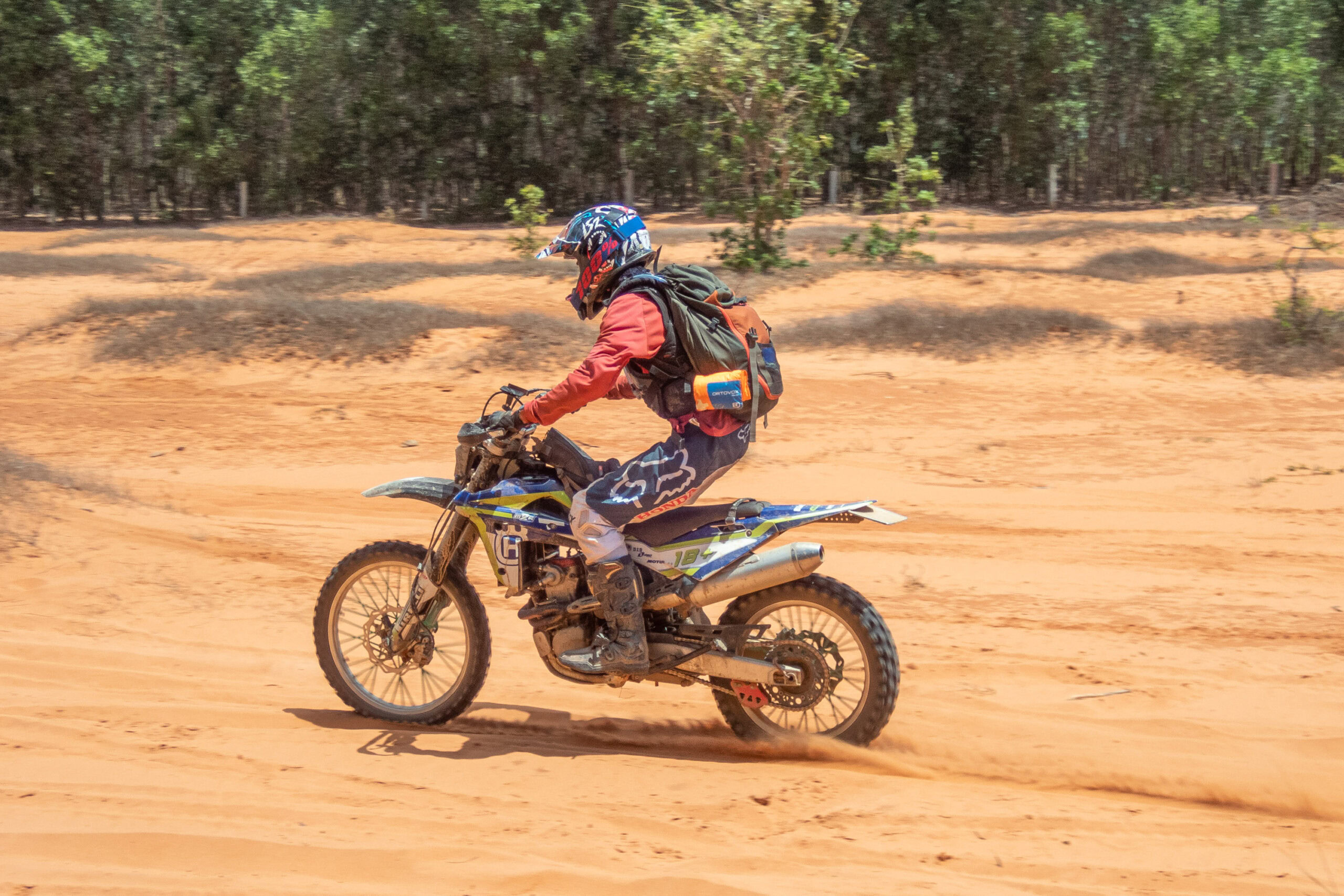 Jack is an expat with a natural talent for sports. His love for motorbikes and competitiveness led him to study the sport of offroading in great depth. He learned offroading as an adult and has risen to be one of the best offroad riders in Saigon. He can share the challenges, tips, and tricks that it takes to tackle learning offroading in Vietnam.
Pricing
Price listed below includes motorbike rental. The teacher will advise what motorbike to use. As you become more comfortable, the motorbike will change.
500k an hour – Individual
300k an hour – Group lesson
All protection gear provided.
Boots, helmets, knee pads, elbow pads. (no gloves provided)
The motorbikes we use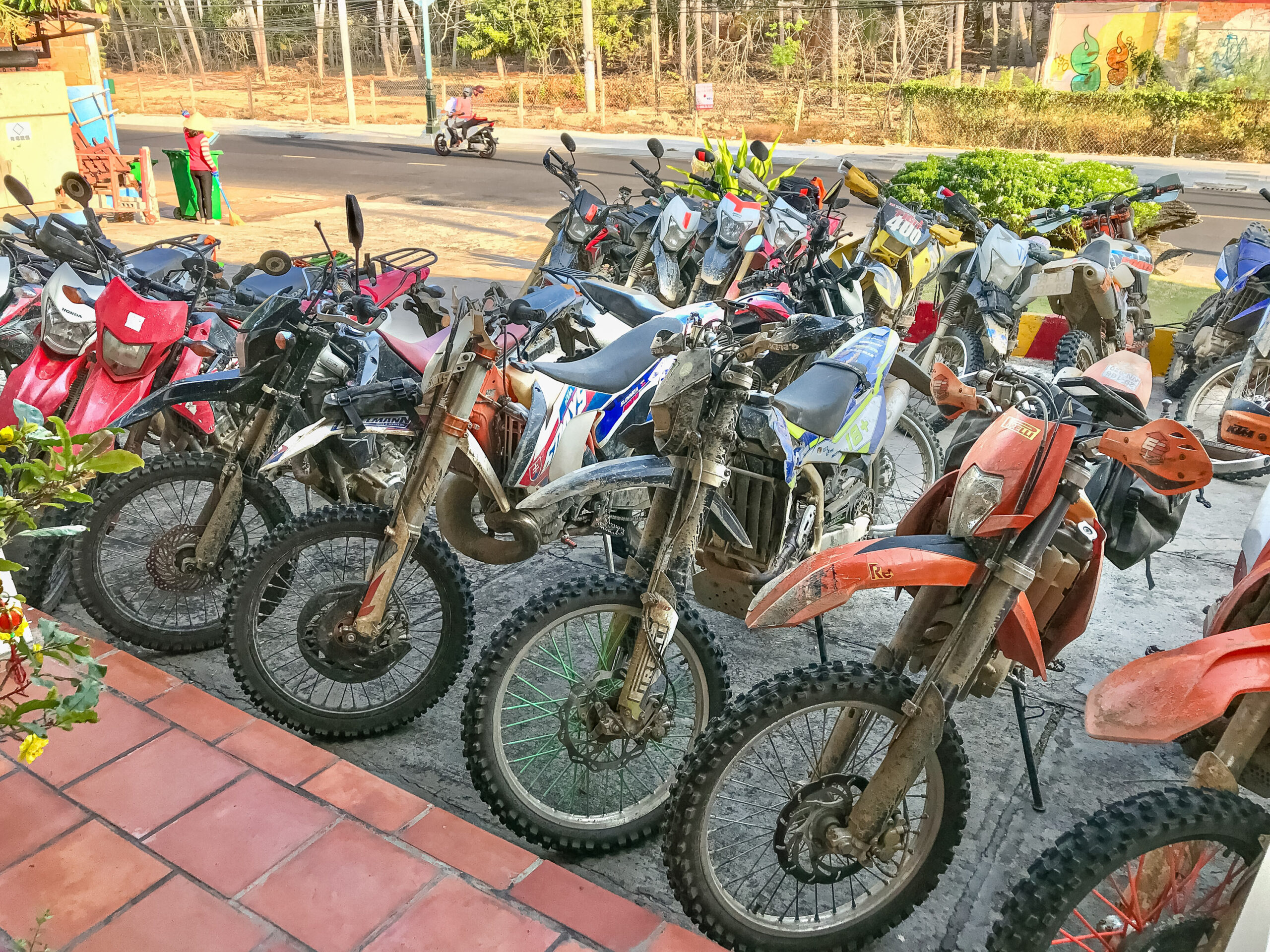 Honda Blade semi-automatic is the perfect lightweight machine for learning donuts. Sorry, I mean, controlled U-Turns.
Honda CRF 150 – The perfect lightweight offroad motorbike for beginners. Most people will never outgrow this machine. A few lessons learning how to properly drive a CRF 150, and it is possible you will have found a new love. It is also the best motorbike for learning wheelies!
Honda CRF 250 – Too heavy for "practice" sessions, but having a go on the Honda CRF 250 provides a great experience for those wanting to take their skills out onto the open road.
Suzuki DRZ 400 – The chance to experience explosive power on a motorbike that is full of character.
Husqvarna 310 Te – You have outgrown that Honda CRF 150, or want to get more air off those jumps. This is the next step.
KTM XCF-W 350 – Ah, so you are a real rider now? The KTM XCF-W is a chance to feel what a competition motorbike is like. The closest we can get you to riding a motorbike like Gra Ham Jarvis. This is the equivalent of using a Ferrari on a race track. 
Skill or power – Lets dive in
The biggest mistake people make when entering the world of offroading is to think that they need more power. This sets the driver up for immediate failure to learn. Power increases weight, and weight makes life very difficult! We hope to save you from this mistake and teach you the correct way to learn offroading. We will teach and prove to you, that skill trumps power. Your first takeaway from these lessons will be to understand just how amazing a 150cc motorbike is.