Reading Time:
5
minutes
Before you begin down this journey, start with a good motorbike
Tigit Motorbikes sells the Honda Winner and Yamaha Exciter which are both excellent motorbikes to be modified. Buying through us gives a good starting platform of a reliable motorbike that has been kept in good condition.
Modified Motorbikes
The Modification scene in Vietnam is a big market among locals and expats.
Customising and pimping out a motorbike to differ yourself from the masses.
Throw on some decals and turn your standard production machine into a race motorbike!
It is also possible to buy upgrade performance kits to pack the maximum punch out of your 150cc Engine, or even upgrade a 150cc to 170cc and beyond.
What Motorbikes can be modified?
There are Mod kits and upgrade performance parts for nearly every motorbike and scooter. The most popular motorbikes on the modification scene are the Yamaha Exciter, Honda Winner and Suzuki Raider.
For automatics, foreigners often upgrade the Suzuki Hayate, SYM Excel and SYM Shark.
When to do it!
Motorbikes above 170cc in Vietnam come with enormous import taxes and tend to be over budget. Big motorbikes also do not handle particularly well on the streets of Vietnam.
The local motorbikes such as the Honda Winner and Yamaha Exciter are a perfect fit for the Vietnamese roads. For performance and practicality, it may be a better option to upgrade a local motorbike rather than buying a higher CC import motorbike. Upgrading a local motorbike is likely to be a cheaper and safer investment than buying a large capacity import.
Upgrading a motorbike is a fun journey to take, and if all works out then it leaves you with a feeling of pride and accomplishment at owning a unique motorbike. Feel the power and performance difference from a stock motorbike to your newly upgraded firecracker.
The Safe stuff
Playing around with external parts and bodywork can create an interesting looking motorbike. For performance, then air filters are a cheap add-on that can provide an extra kick and a slightly more interesting sound than the stock parts.
Exhausts are also fun to play around with.
The CDI is an electric box that controls the spark timings for the engine. A plugin device that when changed can have an enormous impact on the motorbike.
Essentially changing the speed that the motorbike can rev, which can increase the acceleration of the motorbike by a large degree. A huge punch to power, just by plugging in a different box!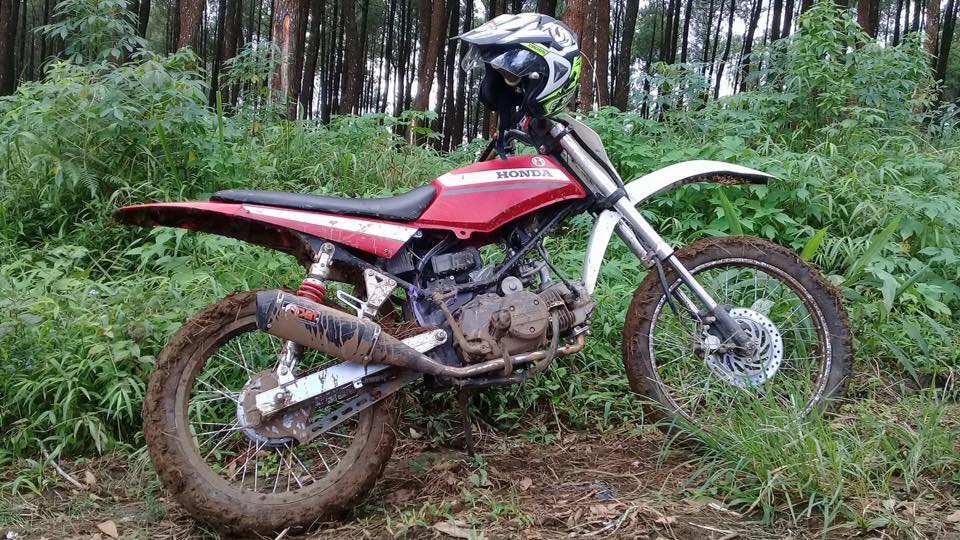 The not so safe stuff
It is rarely correctly disclaimed to foreigners that modifying a motorbike massively reduces the reliability. Upgrade kits tend to be lower quality than the original parts and they also put the motorbike under stress that it was not originally designed for.
Modified parts need to work together. Changing one piece will rarely have a major impact. To properly upgrade the motorbike requires an entire kit of linking components. By the time the upgrade is complete, the motorbike is no longer original. It is no longer Yamaha, Suzuki or Honda – it is a sped up Frankenstein of unknowns!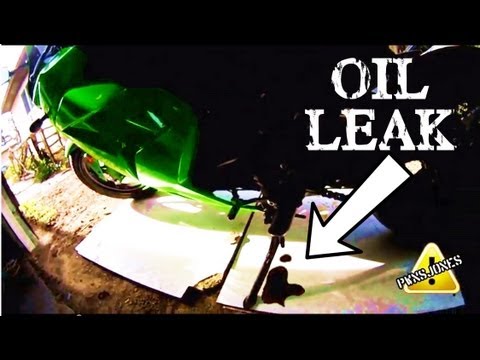 The Genuine stores will no longer support your motorbike!
It is important to understand that the genuine service centres will no longer be interested in helping you with your motorbike. Take a modified motorbike to Honda and the first thing they will do is say "no, no, no, no" to your $150 brand new CDI. The Honda alarm bells ring and the mechanic will often show a face of disgust.
Genuine service centres are designed to fix motorbikes to a reliable level, they do not want customers coming back each week with problems. Modifications do not lend themselves to this scenario and a mechanic may well reject you as a customer.
You and your modified motorbike parts are now reliant on the original place the work was done. No other reputable place will take the risk of touching your motorbike. For the rest of time, mechanics will suggest that X, Y and Z is wrong or low quality, leaving you and your motorbike in a confused state of mind.
Upgraded motorbikes become worse in other ways
The manufacturer designed the motorbike to achieve a certain speed. It was not designed to achieve speeds above and beyond this.
Upgrading the power of a motorbike will often result in a:
1. Wobbly ride
2. Clutch that no longer works properly
3. A much less smooth ride.
The sacrifice of reliability, smoothness, gear changes and stability all for some extra power!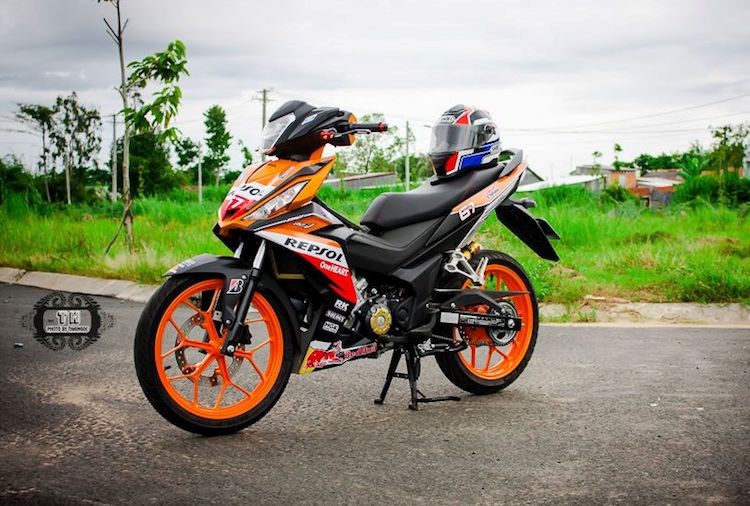 Modifying the motorbike does not increase its value!
Sinking hundreds or thousands of dollars into motorbike upgrades does not increase the value. Due to unknown parts being put inside, it is best for the buyer to be sceptical when looking at a modified motorbike.
You may truly believe that everything has been done correctly on your motorbike, but there will be plenty of people out there that would disagree.
Is pimping out your motorbike worth it?

For the boy racer or someone who is generally interested in motorbike projects then modifying can be huge fun.
However if you are upgrading under the theory of increased reliability, then think again!
At Tigit modifying the motorbike voids our warranty. Often foreigners are not aware of the extent of the alterations to the motorbike that they are making.
If you do decide to head down this interesting road, then choose the modification shop carefully!