Driving a motorbike rental around Ha Giang and exploring northern Vietnam's raw mountainous beauty is a monumental, once in a lifetime experience. On the road though, you may want to skip the crazy Hanoi traffic, get right to the Ha Giang loop tour, avoid the drive back, or run short on time. Solution; take the comfortable night bus to or from Ha Giang and rest up for your next adventure.
The Route
    Buses run from Hanoi to Ha Giang then back again every day. This is a perfect option for those riding Hanoi and the North during a Vietnam motorcycling tour, serviced by a convenient overnight bus that can transport you with ease. Putting you and your bike on the bus is an excellent way to rest up rather than wearing yourself out by riding towards Ha Giang or back. The most reliable bus to get you to and from Hanoi or Ha Giang is the Hai Van bus (Xe khách Hải Vân).
    This route is visible when you search Ha Giang Loops in Google Maps, and runs nightly from either Hanoi or Ha Giang at 8:30pm, then should have you at your destination by 5:00 am the following morning.
From Ha Noi, the bus will leave from My Dinh bus station and arrive at Ha Giang bus station.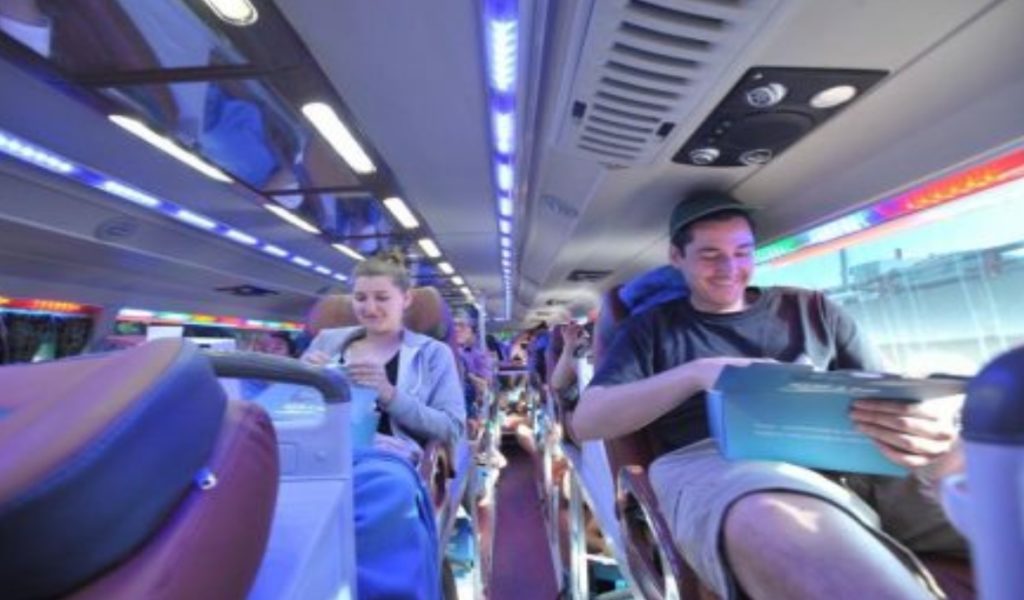 The Bus
     For all of you that asked; "are there busses that put motorbikes on in Vietnam?" You'll be happy to know that the ones that do, like the Hai Van bus, are like a relaxing hostel on wheels. Each person on an overnight bus will enjoy their own bed/ couple bed for 200.000vnd/person, along with a comfortable pillow and blanket.
Prior to departure, you can hang out in the waiting room with complimentary tea and coffee and get to know your travel mates. In the event you need a hotel transfer service, the Hai Van bus will accommodate pick up to some locations. With the motorcycle however, this service is not possible and riding to the bus station to prepare it for travel will be your only option.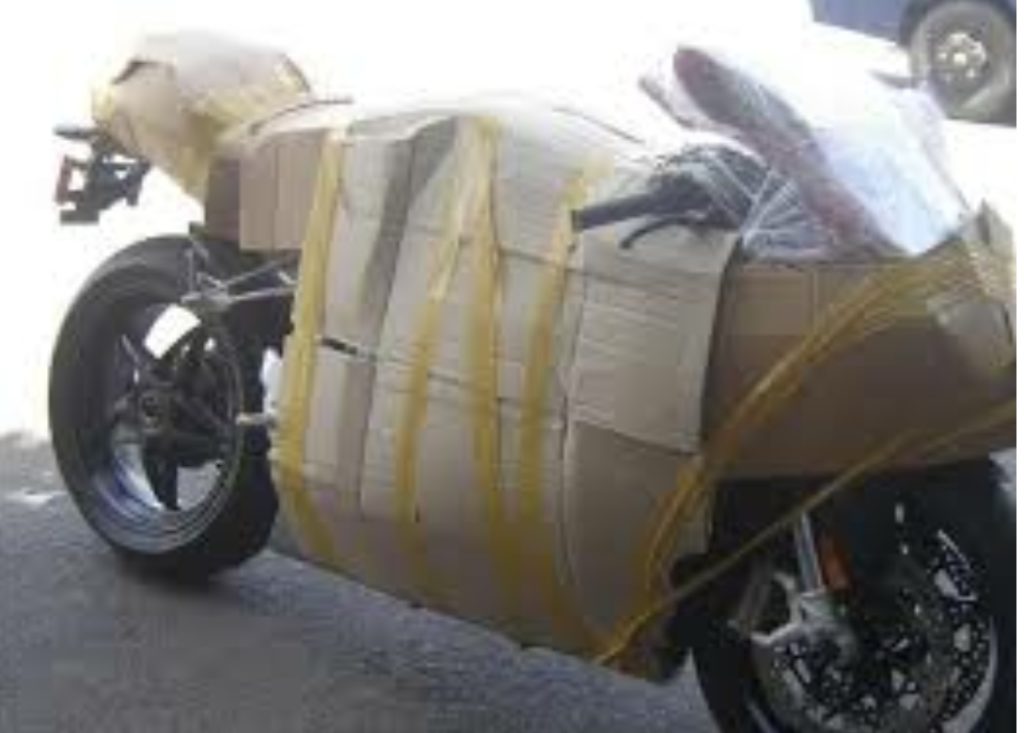 Preparing Your Motorcycle For Shipping
    The motorcycle will be shipped in the busses storage compartment, and will need to be packaged and prepared before departure. To ensure that the motorcycle will be shipped and arrive with you, take the following steps;
Bring the bike to the bus station at least 3 hours before departure. This will allow the company time to prepare the motorbike and make sure you and the bike are on the same bus.

You should check your bike for marks and damages before handing it to the bus company ( take pictures/videos).

Arrive with the least amount of fuel as possible. Any remaining fuel will be syphoned from your bike to avoid becoming a hazard during travel.

The front wheel, mirrors, boxes, racks will be removed and stored to avoid breakage. Bus staff will reattach them, but if something looks wrong take the bike to a mechanic to double check it. The bus staff are not mechanics.

Before walking away from the bike, remove anything that could go missing (including under the seat): keys, paperwork, bags, phone holders, etc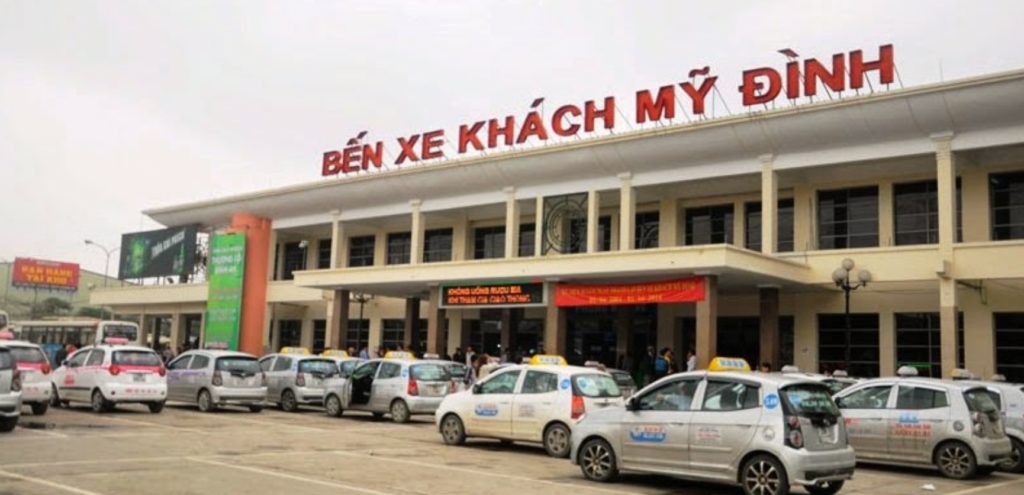 My Dinh Bus Station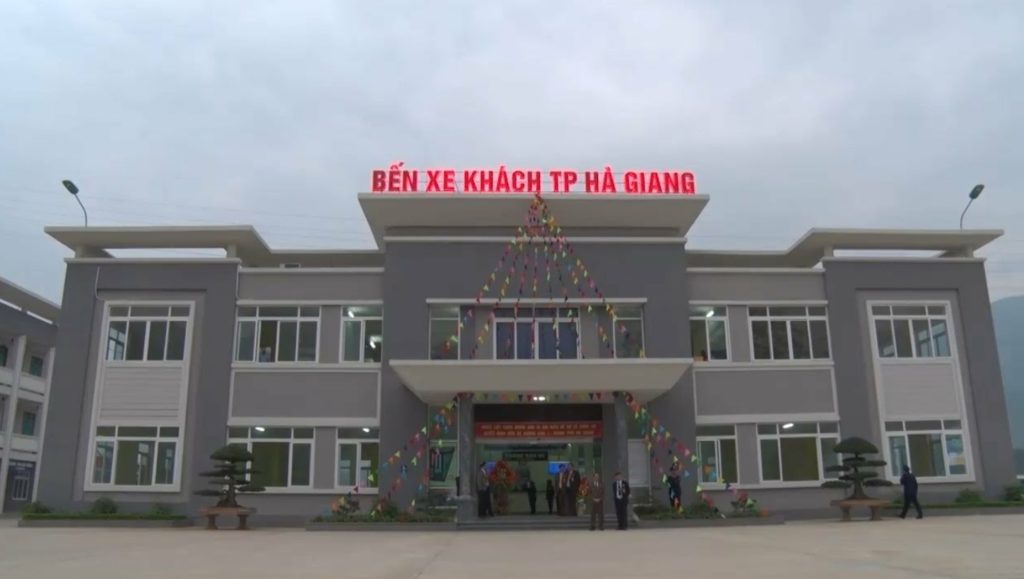 Ha Giang Bus Station
Costs and Locations
*Note; times and price could change at any time without notice.
Option A: HAIVAN BUS ( professional company)
Station Name: My Dinh bus station or Ha Giang bus station
Passenger ticket: 200,000 VND/ ticket. Same price during the Tet holiday

Bike ticket: 300,000 VND – 500,000 VND/ bike

Motorcycles above 150cc probably won't fit on the bus

Departure time: 8:30pm

Arrival time: 5:00am

Contact for booking:

https://www.facebook.com/CongtyHaiVan/
Option B : BANG PHAN BUS ( less professional)
Station Name: My Dinh bus station or Ha Giang bus station
Passenger ticket: 200,000 VND/ ticket

Bike ticket: 300,000 VND – 500,000 VND/ bike

Motorcycles above 150cc probably won't fit on the bus

Depart time: 8:30pm (Note: Bring your bike to the station in the morning)

Arrival time:  9:00pm or 5:00am
    *If your attempts to book the bus with your motorbike become a bit frustrating. Tigit customers can get in contact with us and we can help you translate your booking with the bus companies.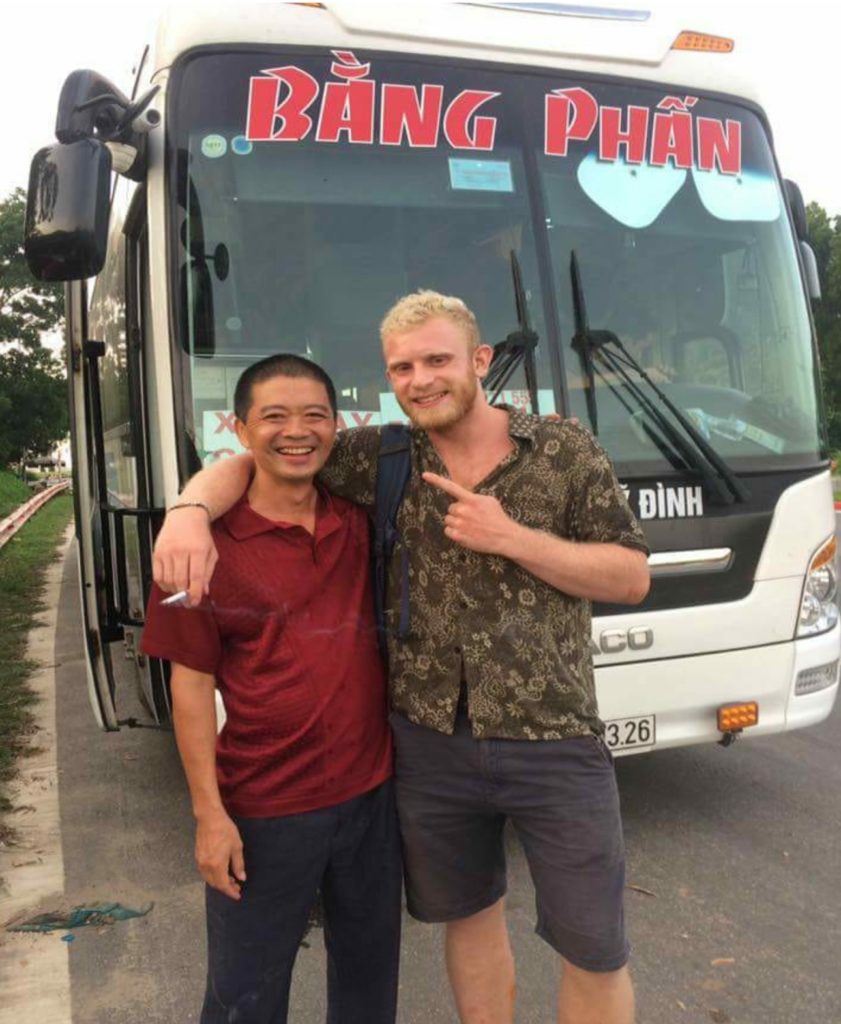 Other Routes and Shipping Tips
    For anyone exploring Northern Vietnam and looking for an easy way to travel the Ha Giang motorbike tours route, this is your best bet. If you find yourself traveling Saigon to Hanoi by motorbike and want to make up time, you can also transport your motorcycle by train to various locations throughout the country. Then for those of you still trying to figure out what the best motorcycle routes in Vietnam are. Check our routes and guides section for great information on where to ride.