Reading Time:
3
minutes
Short rentals from Tigit to visit the wonderful places in Vietnam
Don't let your weekend pass by wasted at home or boring city places. Time for some outside activities! Check out the Golden Scorpion Park in Dong Nai, not so far from HCM, an amazing place for 1 day trip or picnic with friends and family!
Tigit offers rental motorbikes for travelling which are perfect for vising places like the Golden Scorpion.
If time is short a good idea is to try a fully guided motorbike tour.
Beautiful and Relaxing Nature Scenery
What a place to releive your stressful mind, faraway from cities! Great riverside scenery, good for BBQ and picnic with friends and family. This is also a great place for kids to get some outside actions too. No worries, life-vests and life-guards are provided! Prices are cheap too!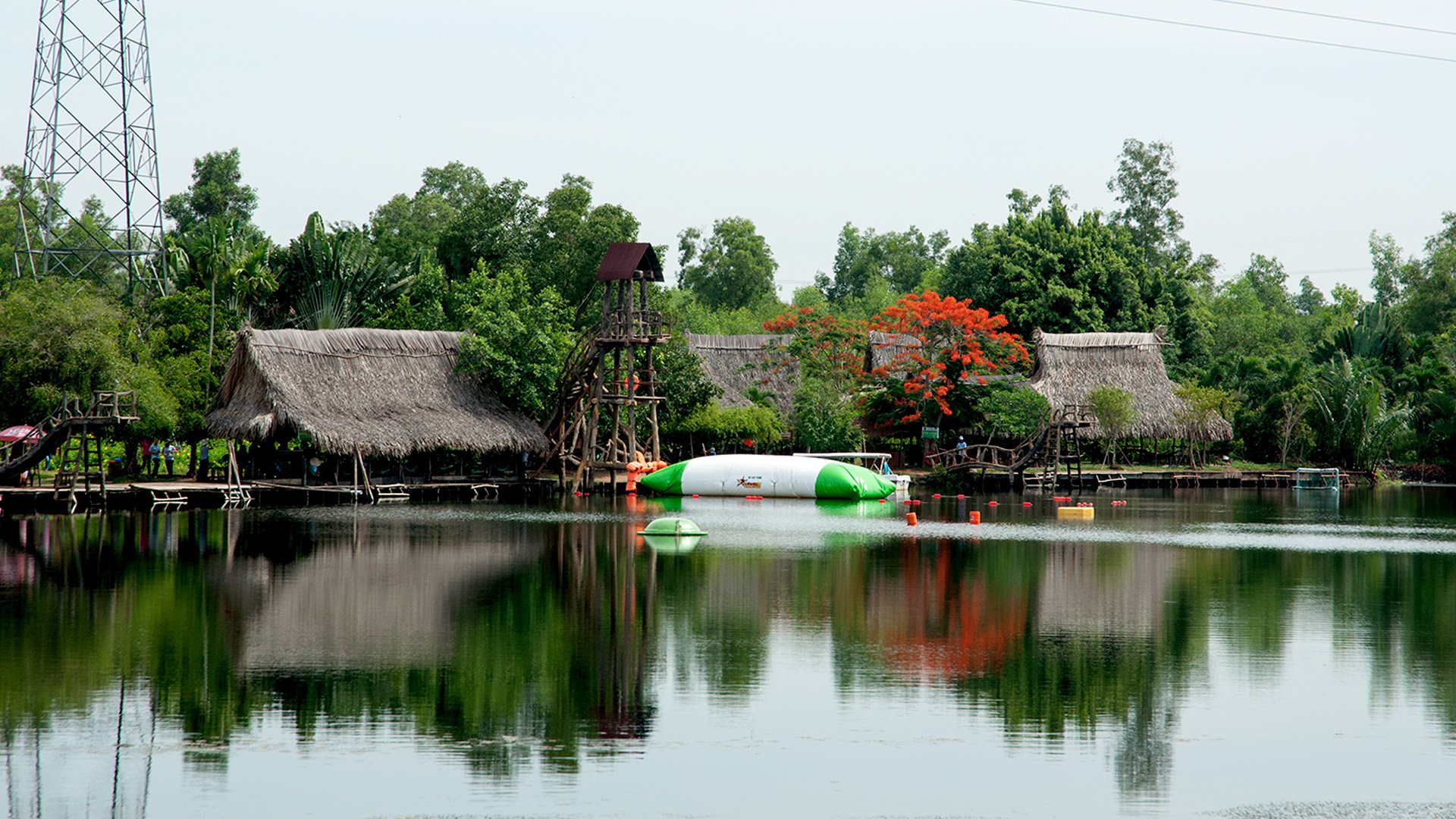 The Park is named after a flower with golden color that is flooding the place, especially when you arrive at the right season. Besides the spectacular sceneries, there are a lot of activities to participate so you won't get bored easily.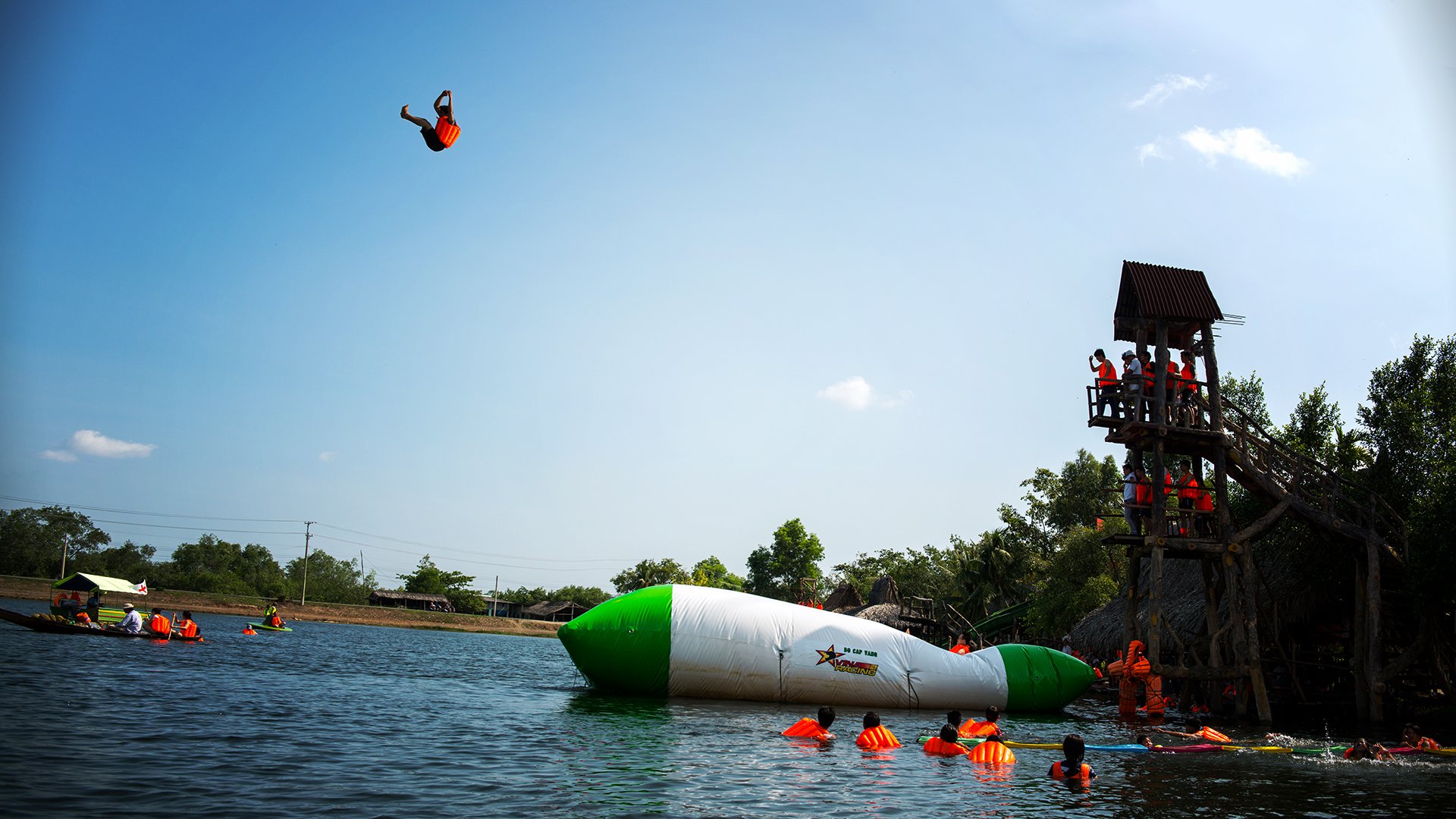 Water activities can be a lot of fun, but playing out in the bright sun at noon can be bad for your health. Remember to bring sunscreen and hats, and take a break when the sun is up high at noon, save your energy for the cool afternoon.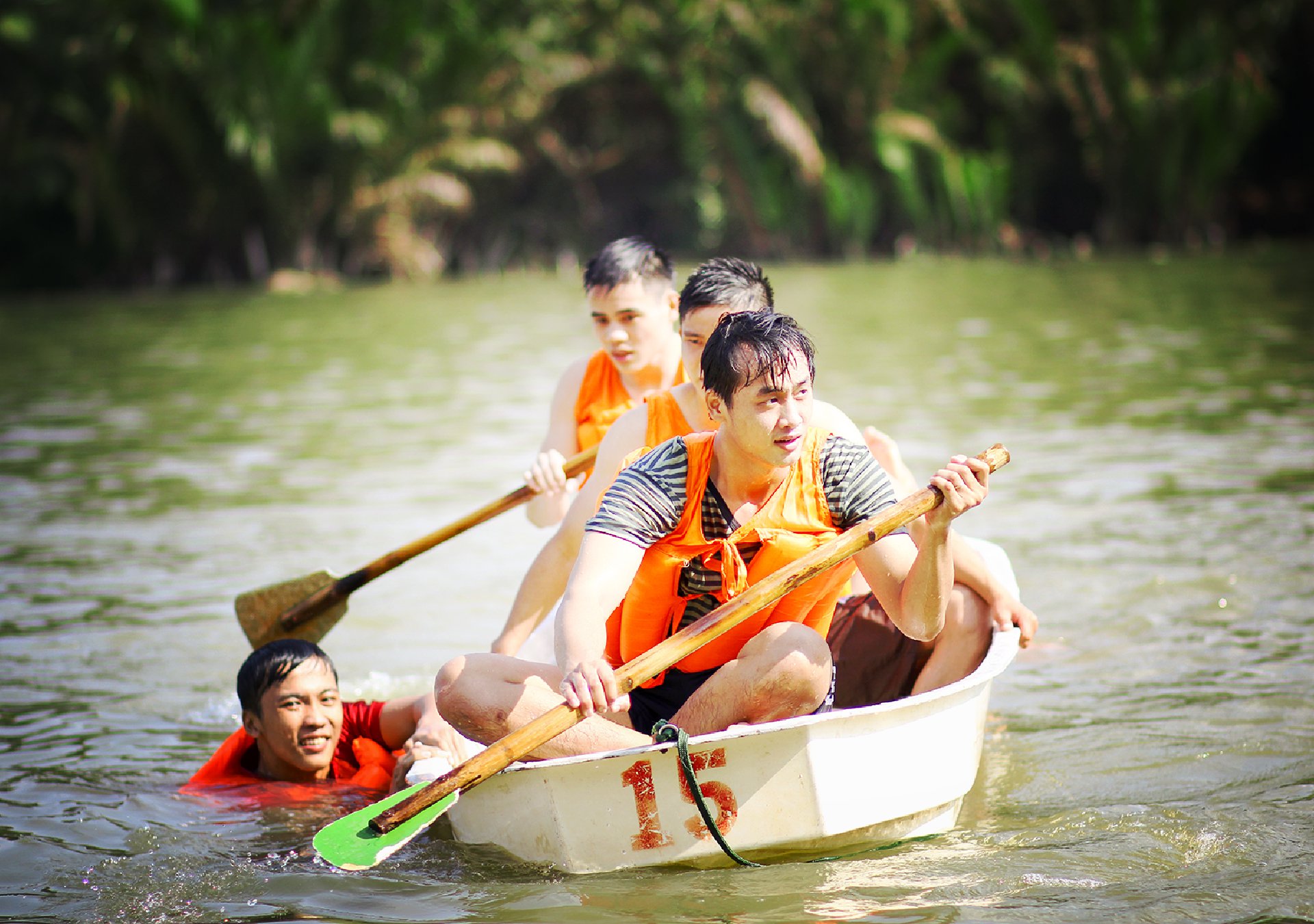 A Moment of Relaxing in The Nature
There are many lodges with long chairs along the river and beneath the trees is my favourite place to take a nap after some BBQ,  in case it's too hot for swimming in the water.
Unfortunately, it's sometimes hard to find an available lodge during weekends, since there're a lot of people here. But no worries, they have sheets, chairs and tables that can be borrowed for free, and basically you can set up your spot anywhere. If you can bring your own folding chairs that's great!
Great places for food
It's always great and fun to bring your own BBQ but in case you don't, no worries there. They serve several traditional foods there!
Remember to bring your gas griller and coal if you're doing BBQ, since I haven't seen any for sale or rent at the place so far.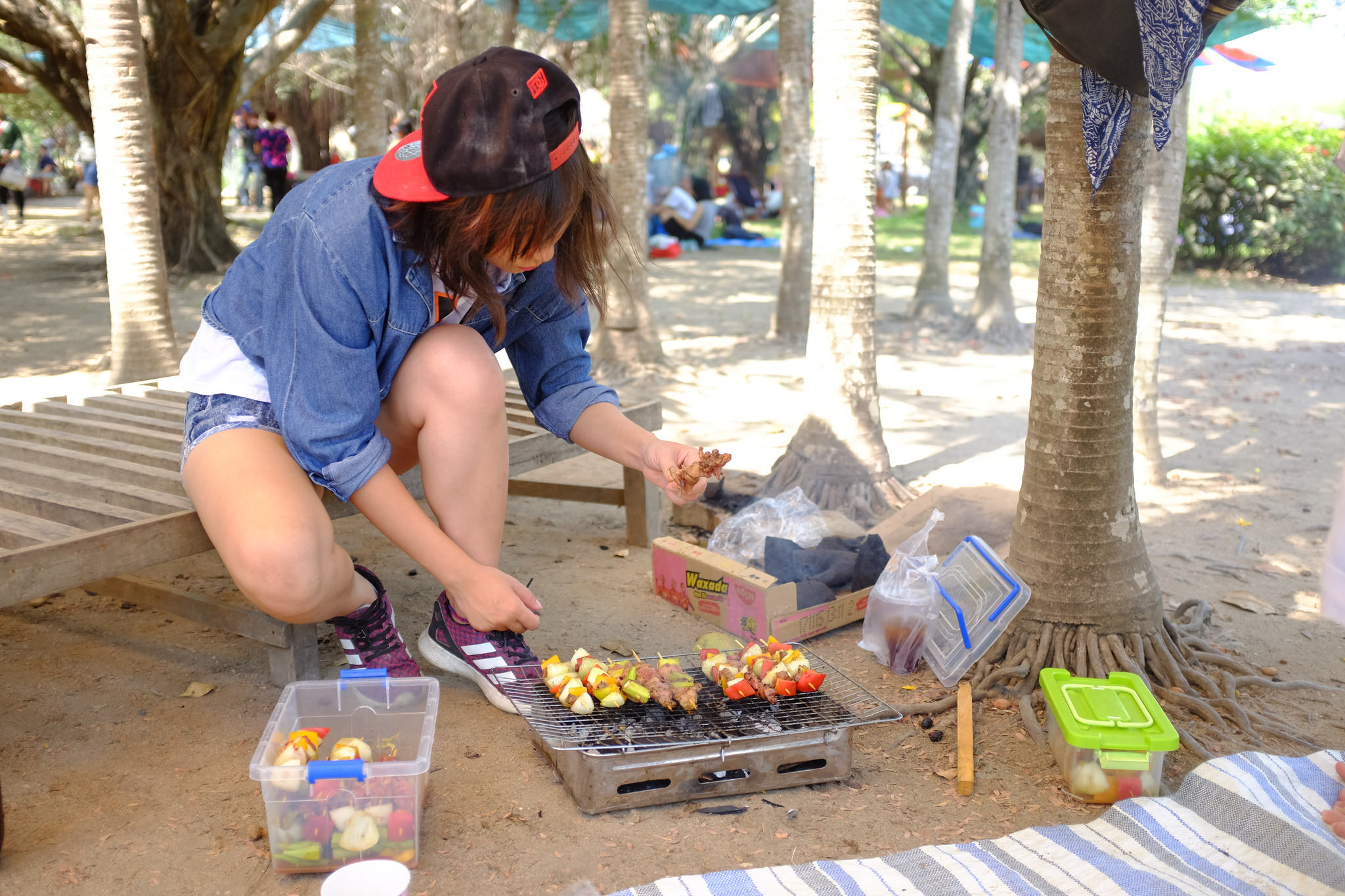 Haven't tried the food here yet but those look tasty!
Planning a 2 days trip?
It might be possible, as they organize camping and campfire activities at night but it seems like you'll have to book with them in advance. Check out their website below for more info on this!
You do have to bring your own camping gear.
How to get there?
If you're going from D7 on motorbikes you can follow the blue route, will have to cross a small ferry so, this route is not applicable for cars. This is the route that I took.
If you're going from D1, take the green route, you will also have to cross a supposedly bigger ferry but I haven't tried this route yet so I wouldn't recommend it for cars either!
Only visible route for cars on map right now is the one using CT01 and DT769 on map!
The place looks crowded on weekends and beware of the rain!