Reading Time:
7
minutes
Dirt bike travel in Vietnam, amazing holiday
Vietnam is the perfect country for dirt bike travel! Small roads containing a variety of conditions. From mountain roads, to back roads to highways with random unsuspecting potholes.
Road speeds are slow, rarely exceeding 90km/h and generally an average of 60km/h which falls perfectly into the optimum range of the standard off road dirt motorbike.
Big roadsters or race motorbike do not fit on the roads here. Getting out of gear two is nearly impossible on high capacity motorbikes. It is a hard phenomin to explain, but there really is little need for anything more than 150cc and 250cc is already pushing the boundaries of sensible.
Small scooters are boring to drive and the mass production of these vehicles at low prices means that the suspension department is where companies like Honda and Yamaha cut corners.
The good old Honda XR 150, Honda CRF 250cc, Yamaha Serow 250cc, Kawasaki KLX 250cc, Suzuki DRZ, and if you can afford it… then the Africa Twin. These are the perfect motorbikes for Vietnam.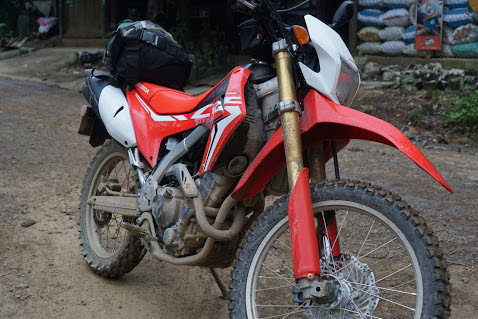 Dirt bike travel Ho Chi Minh to Hanoi
From Ho Chi Minh to Hanoi is a network of back roads. Most roads in Vietnam are tarmac but often in "poor condition". The adventure seeker can find themselves way off the tourist trail and deep in the mud with some basic Google map planning.
Vietnam is a country where GPS and internet work nearly everywhere and when there is trouble a local is likely to be nearby. In theory it is the perfect place to push the boundaries and comfort zones of your driving skills.
Dirt bike travel the North of Vietnam, Ha Giang
The North of Vietnam is famous for off road dirt bike tours. The North is an area where months can be spent getting lost in the mountains Vietnam has to offer. The Northern dirt bike tour companies have been around for upwards of 15 years, and are still discovering new roads and routes today. The driving potential is endless and can scale from easy beautiful mountain roads, to impossible dirt tracks that Northern minority groups use.
Tigit currently does not offer tours in this area but it is possible to rent a motorbike from Hanoi to discover the Northern loops. The North-West is the main area for extreme dirt bike travel.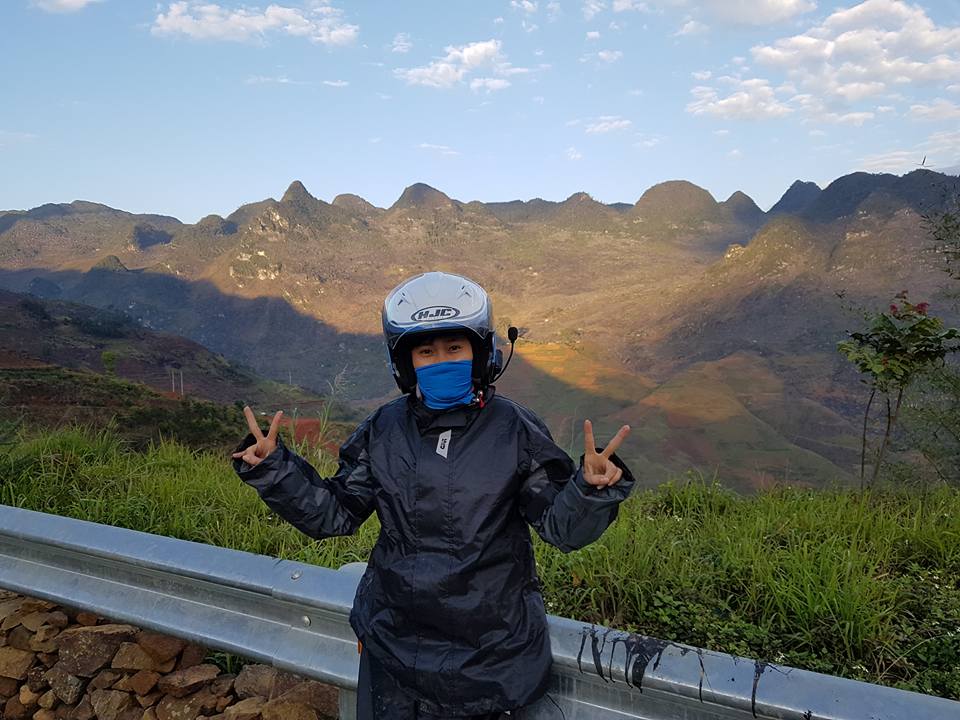 Dalat is booming for dirt bike travel
Unknown to most is a hardcore community of dirt bikers in Dalat. This is a place where it is possible to get lost deep in the mud whilst not being hugely far from Ho Ch Minh. The entire route from Cat Tien to Dalat is littered with dirt bike trails that few have discovered. Tigit is busy setting up dirt bike motorbike tours on these trails.
The amazing weather of South Vietnam is perfect for dirt biking. The dry season is hot and creates fast flowing sand trails. Perfect for learning on, or a skilled driver can cover huge amounts of ground reaching speeds not far from being on a normal road. All whilst being deep in a random Vietnamese forest.
In the rainy season, the heavens open and the sand dirt bike trails turn into a mess of clay. Anyone who has driven on wet clay before knows that it is like driving on solid ice. Clay driving will test the endurance of the most skilled drivers and the Tigit tours often become a battle of wits and teamwork.
With the rain thundering down combined with a hot climate, it is no surprise these dirt bike challenges can often bring out the best and the worst in people. Depending on the tour groups attitude, everything can break into a crumbling mess of tears, or hopefully, the adventure spirit comes out and teamwork will get the group through the clay.
The tour described above is the Cat Tien offroader.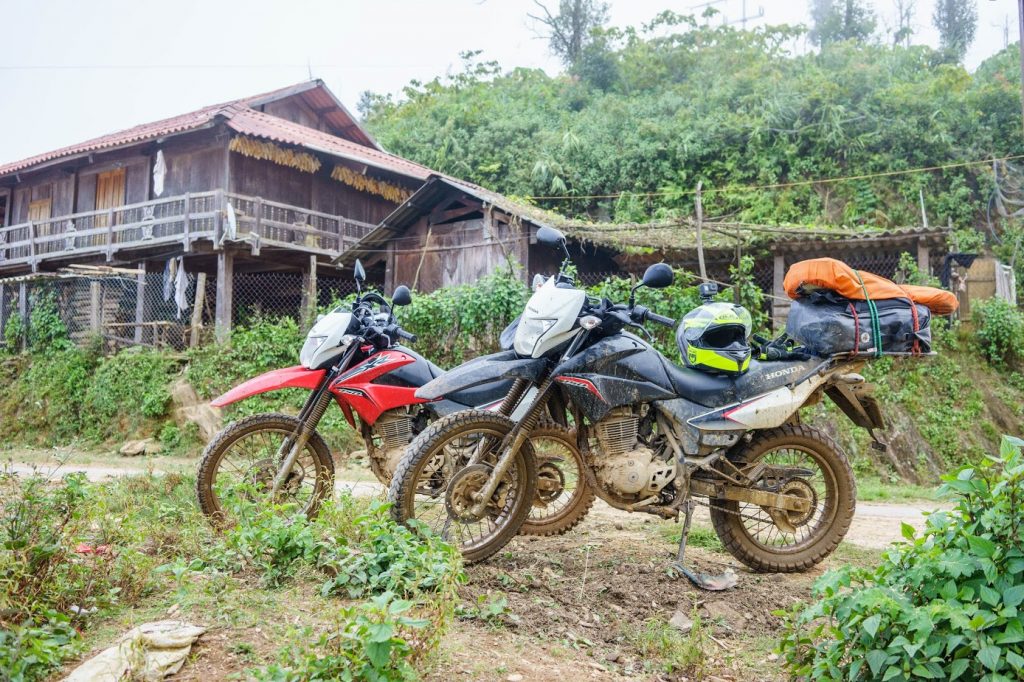 Dirt Motorbikes are not popular in Vietnam
Strangely the Vietnamese have not taken to offroad dirt motorbiking. Instead, large capacity race motorbikes are far more common and seen loitering outside of coffee shops. The motorbike that you drive is a money status symbol and "real biking" is not yet truly understood here. People buy motorbikes that they do not have the skills to drive, which creates a rather shameful display of coffee shop hunters.
The Vietnamese also seem to have a belief that a dirt motorbike needs to be small enough to touch the ground. Contrary, real drivers are quite happy to have their feet off the ground in accordance to accommodating ground clearance. The Honda XR 150cc is actually a perfect size for a Vietnamese, but they tend to shy away from it as if it was a giant.
Dirt Motorbikes used by the Hanoi dirt bike companies
Dirt motorbikes are primarily used by the Hanoi tour companies and up until recently, they have been nearly impossible to buy in Vietnam. Most of the old dirt bike fleets will be illegally imported from Cambodia and contain fake paperwork. Dirt bikes dating older than 2017 are likely running on fake papers. This is one of the reasons why large capacity dirt motorbikes are rarely seen used as a "rental" but instead are only found on tours under controlled environments on remote terrain.
Most large capacity motorbikes will have been hammered on tours for many, many years and performance is questionable. It can be seen many of the Northern rental companies will not rent a motorbike without a mechanic tagging along for the ride. I wonder why….
The game is changing and as the big motorbike world slowly enters Vietnam. These old bangers with fake papers will start increasingly appearing on buy and sell adverts. Avoid them!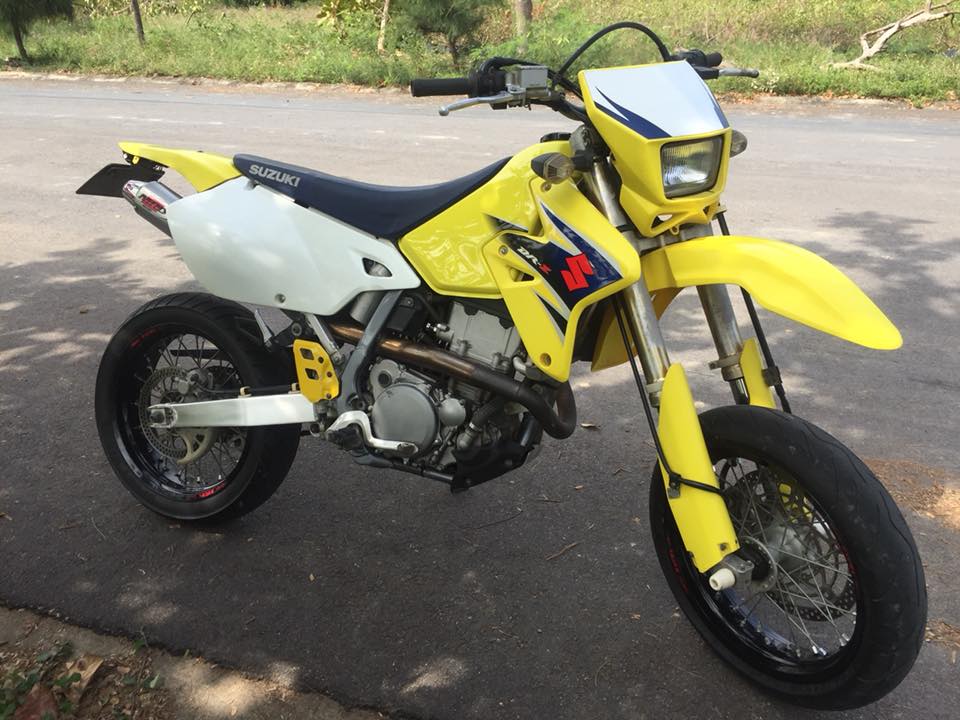 Dirt motorbikes are rare in Vietnam
Dirt motorbikes are now possible to buy in Vietnam, but at a price. Manual motorbikes are taxed heavily as "luxury goods" which means even the sub 150cc motorbikes are rare in comparison to semi-automatic or automatic scooters. Dirt motorbikes get hit by both "luxury goods taxes" and "import taxes" meaning they are very expensive.
Honda, Yamaha and Suzuki will not support imported motorbikes which means fixing a dirt motorbike can be difficult.
Vietnam is a country that has developed a network of Chinese mechanic shops and Chinese motorbike components. Due to the scarcity of genuine parts (import taxes) it is common that dirt motorcycles are maintained with cheap Chinese components. This creates a huge range of quality but at a very slim and standardised second-hand market price.
Due to Chinese motorbike parts, no one knows what they are buying. This means every "dirt motorbike" lands in the $1000-2000 price range regardless of age or engine capacity. Rarely will a second hand dirt motorbike exceed this $2000 second hand market value.
The only reason to sell a second hand dirt motorbike at such a loss is because it no longer works. Buying second hand motorbikes is suicide, and buying new ones is expensive.
Dirt motorbiking is becoming more popular on local markets
The Honda XR 150cc has become the number one motorbike for dirt bike tours and rentals. There really is little reason to get anything bigger than the XR 150cc. It shares parts with locally supported scooters and its reliability has proven to be impressive.
It has a light weight build which means its power to weight ratio is not much worse than the 250cc competition. The XR 150cc falls short on stability and an experienced rider can feel through its cheap build quality in comparison to the globally supported 250cc dirt motorbikes. None the less, it is huge fun!
With the big boy bikes, Kawasaki are heavily advertising the Kawasaki Versey's 300cc as an adventure option for locals. Whilst not a dirt motorbike, the concept of long distance travelling on something more than a 150cc scooter is finally becoming an understood concept.
Kawasaki are also playing with the idea of officially launching and supporting the KLX 250cc. If this happens, it could be a game changer to take business away from the more popular Honda CRF 250cc.
The Honda Baja / XR / CRF 250cc remains the best choice for large capacity dirt bikes. Easy to fix and international recognition means that parts exist in both Hanoi and Ho Chi Minh for this motorbike.
Honda reliability and indestructibility for any rental company, tour company or experienced biker, the CRF is the safe and easy choice… just don't buy one second hand as the only reason a bike like this gets sold is because it has been destroyed!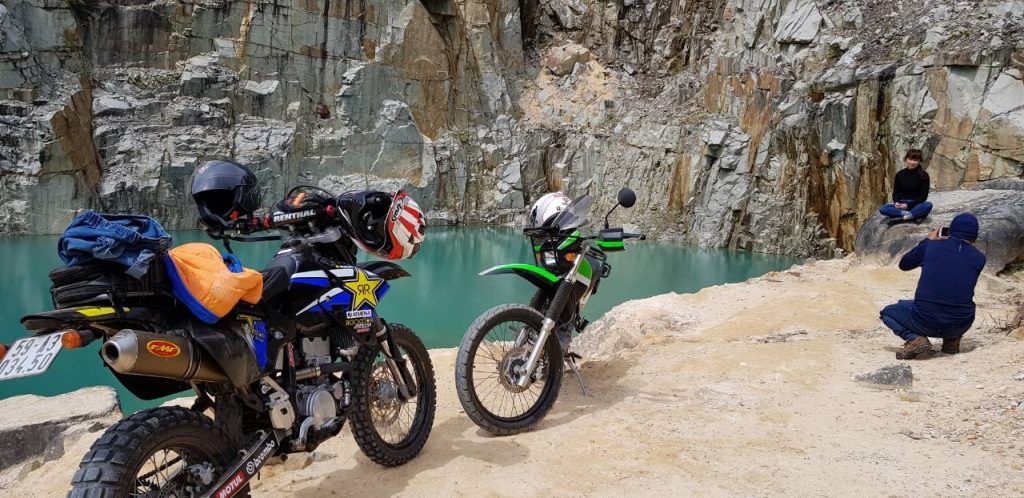 Drive Vietnam, Cambodia and Laos on a dirt motorbike
Only a motorbike bought or rented in Vietnam can venture into all three countries. This creates a whopping 3 month or 10,000km journey if done properly. This will go across tropical mountainous Vietnamese terrain. Extremely remote Laos, and hardcore offroad and rundown Cambodia. Throw in the Angkor Wat temples whilst you are at it.
If this isn't a once in a lifetime experience then I don't know what is.
Tigit motorbikes often sends the Honda XR 150cc and Honda Blade 110cc off on enormous adventures across South East Asia. People with an adventure spirit and time on their hands this is a phenomenal loop and accomplishment.
For more information on border crossing read our article about going into Laos and Cambodia on a dirt motorbike.