Reading Time:
5
minutes
The Cu Chi tunnels are part of an ingenious system of underground channels made up of hidden entrances, housing, hospitals, food storage, traps, and bomb shelters, that criss-cross a large part of Vietnam. The tunnels came to be as part of the offense needed to deal with attacks from Americans during the Vietnam war. Today you can visit this once Viet Cong base of operations near Ho Chi Minh on a motorbike and discover what life was like underground during the war. 
History Of The Tunnels
Burrowing began in the South of Vietnam during the '40s when the War of Independence against French Colonalisum was taking place. These original tunnels were slowly hand-dug, but as one war raged into another the Vietnamese stepped up their efforts.
The Vietnam War grew from 1955-1971 and the heavily outmatched Vietnamese needed a way to increase their offense. The result, expanding this tunnel system to hide, conduct surprise attacks, and etch out a life that hovered just above death. Eventually, the digging expanded to over 250kms, routing from outside Saigon to the Cambodian border.
What Was Life Like For The Viet Cong In The Cu Chi Tunnels?
Living in cramped conditions underground without fresh oxygen is much like you could imagine it would be. Limited air, water, & food meant the Viet Cong would need to sneak out at night and lurk around in the darkness to meet basic needs and tend to crops. The Viet Cong were often sick and reports suggest that nearly half of the men contracted malaria, and all of those living underground suffered from intestinal parasites. 
More than just a bunch of dank passages, the tunnels were designed for living underground. There were living quarters, hospitals, areas to store combat materials, kitchens, and even village-like areas with theater and music to provide entertainment.
This secret life was eventually discovered and attacks by Americans forces began. Flushing the entrances with water, gas, hot tar, grenades, and eventually personal combat was undertaken by specially trained Australian forces in an effort to expel the Viet Cong. At one point the Australians trained smaller soldiers who could fit inside the tiny tunnels designed to fit the Vietnamese. These soldiers would crawl around in the darkness hoping to find the Viet Cong and plant booby traps.
Eventually, the Americans returned to weaponry tactics and dropped 30-tones of bombs on the region of Cu Chi on January 7, 1966, leveling the jungles. All of these efforts had limited results and the clever tunnel system held its ground against attacks. Life continued and the Viet Cong made this their headquarters for the Tet Offensive in 1968.
Cu Chi Tunnels By Motorbike
Visiting the Cu Chi tunnels by motorbike is easy. With rental prices starting from just $10, you can visit the Cao Dai temple and Cu Chi all in one day. How far are the Cu Chi tunnels from Ho Chi Minh City? Approximately 3-hours (70kms) each way by motorbike from the backpacker area of Ho Chi Minh. You can get up early ride, explore, and return back to Saigon by the end of the day. 
How do I get to Cu Chi tunnels?
Motorbike rental

. About 3-hours (70kms) each way from the HCM backpacker's area. Take Cach Mang Thang 8 street and keep going until you reach QL1A, find your way to TL15 road and keep going until you reach the Cu Chi Tunnels.

Alternatively, search "Cu Chi Tunnels" on Google Maps.

Fully guided motorbike tour

. If you plan to

take one of our tours

, ask about adding Cu Chi on.

Bus

. Head to the Ben Thanh Bus Station and hop on bus #13 or #79. Use these two buses to get back as well. Bus tickets should be around 10,000vnd each way.
Tip: There are two different sites here. The busier tourist site known as Ben Dinh Cu Chi Tunnels, a reconstruction of the tunnels modified for tourists. The other is Ben Duoc Cu Chi Tunnels, the authentic tunnels usually only visited by locals. Ben Duoc is quieter, cheaper, and the better option with a motorbike rental.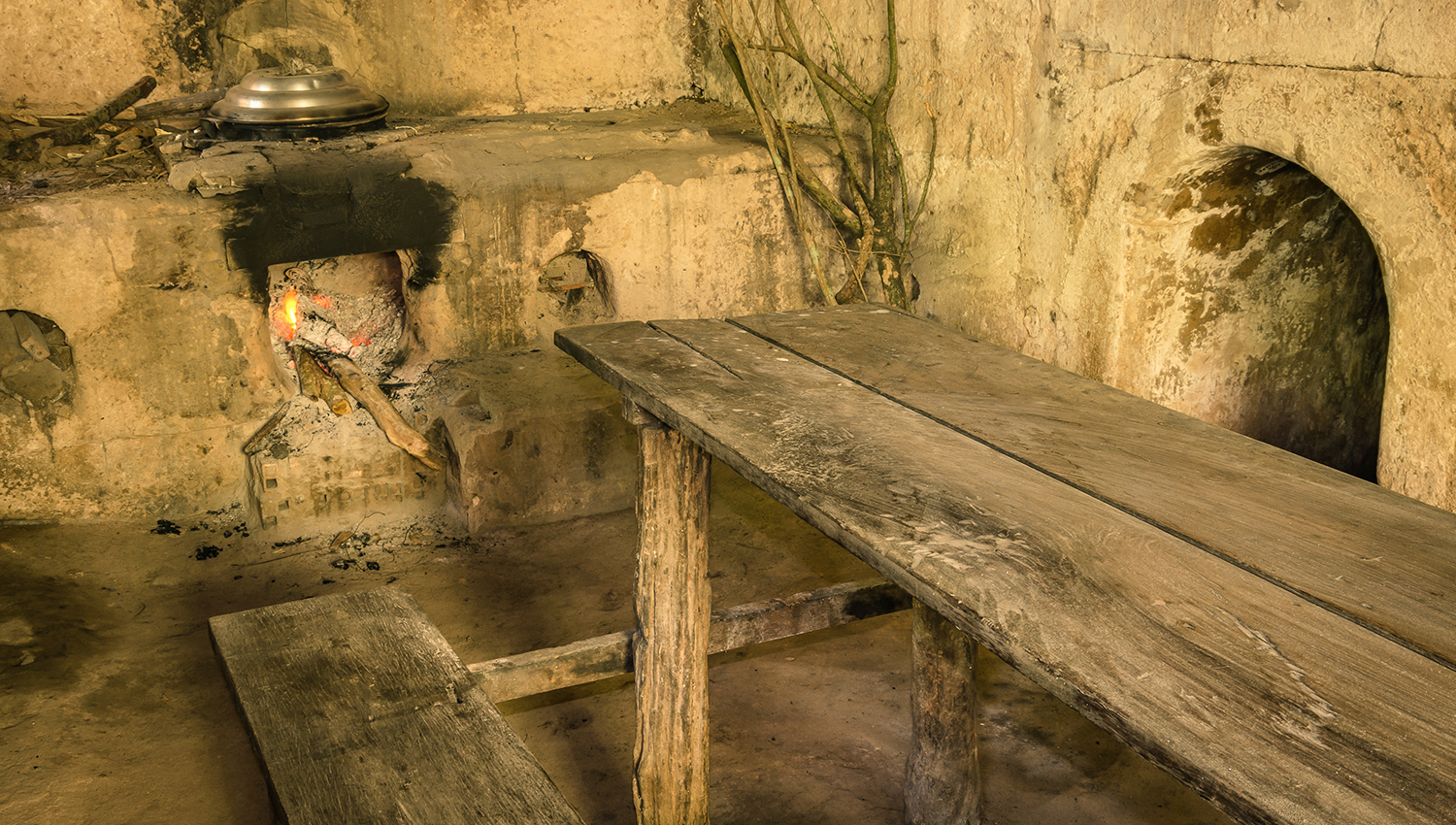 What To Expect At The Tunnels
Both visitor sites are an important part of history for both locals and people from around the world. They are easy to access and as part of your Cu Chi tunnels travel plan, you can take tours, find food & drink, buy souvenirs, and shoot guns. 
How much does it cost to visit the tunnels?

The price is around 100,000vnd ($5) to do a self-tour using your motorbike rental. You could also hire a taxi or take a tour but on a motorbike, you'll be able to come and go outside of popular tourist times.

Shooting.

Dying to shoot a machine gun? No problem, here you practice your guerilla warfare skills and fire an AK47!
Going underground.

At the main Ben Dinh site, the tunnels have been enlarged for tourists. It's still cramped and dark, but you'll fit inside.

History.

To read about the hardships and brutality of war is one thing, to experience it is something you won't forget. Expect to leave with a deep understanding of life in the war. 
When you're ready to experience this incredible site as a solo half day Cu Chi tour or with some friends, go for it on motorbikes! This is a fun way to explore the area just outside of Saigon and is one of the most flexible ways to do the Cu Chi tunnels. With a motorbike, you can then tour around and explore the many other spots that are within a day's ride of Ho Chi Minh.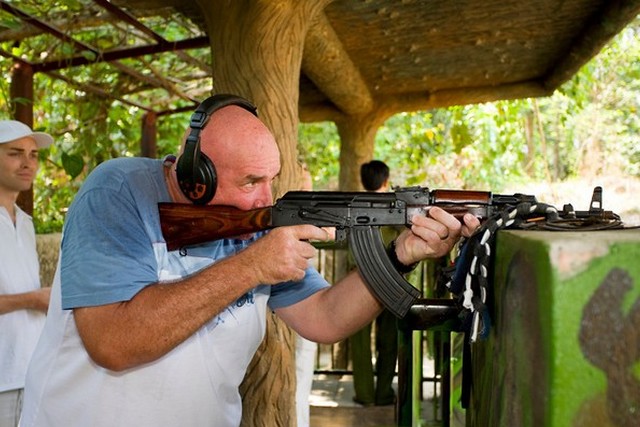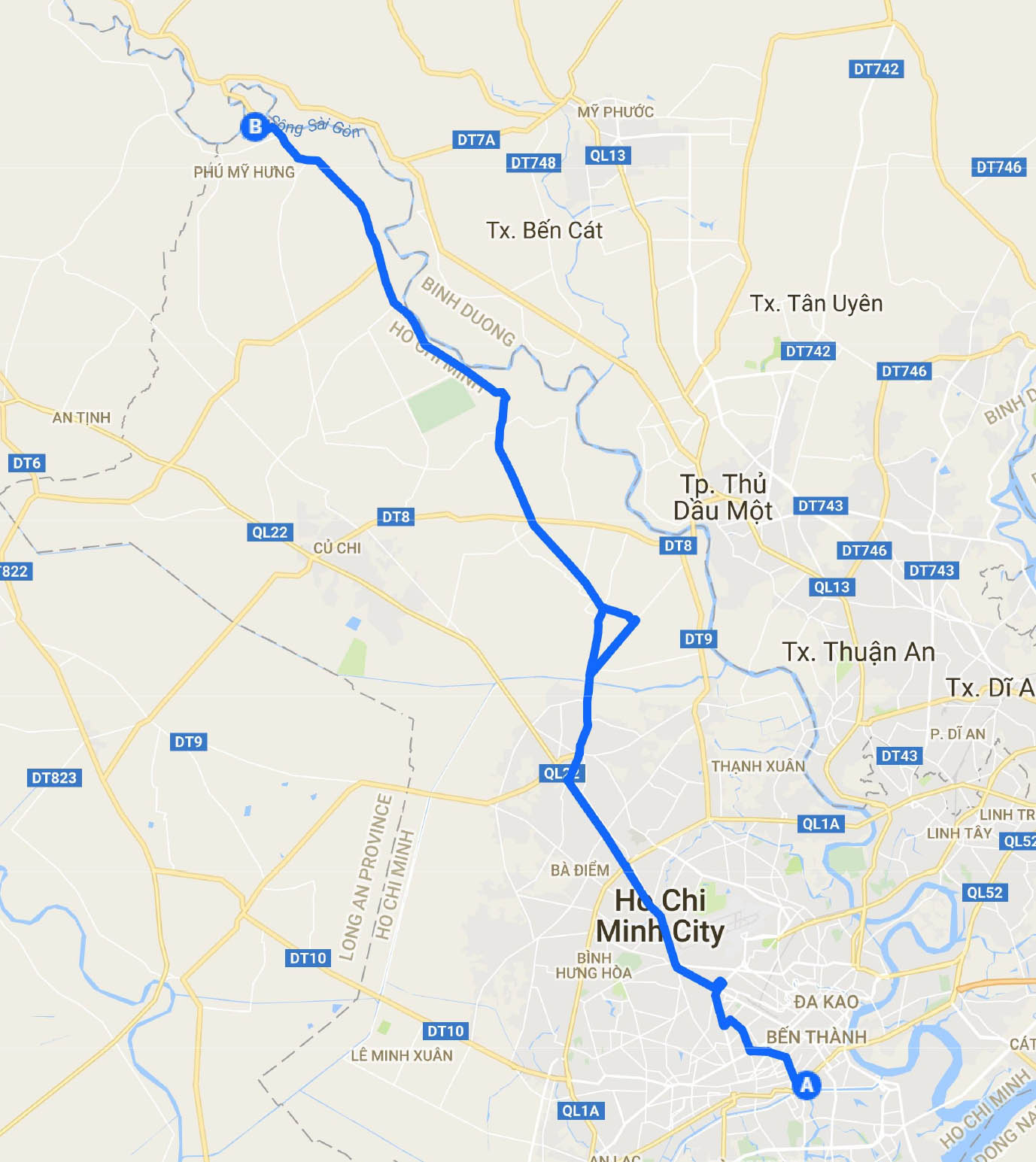 ---