DRZ powerhouse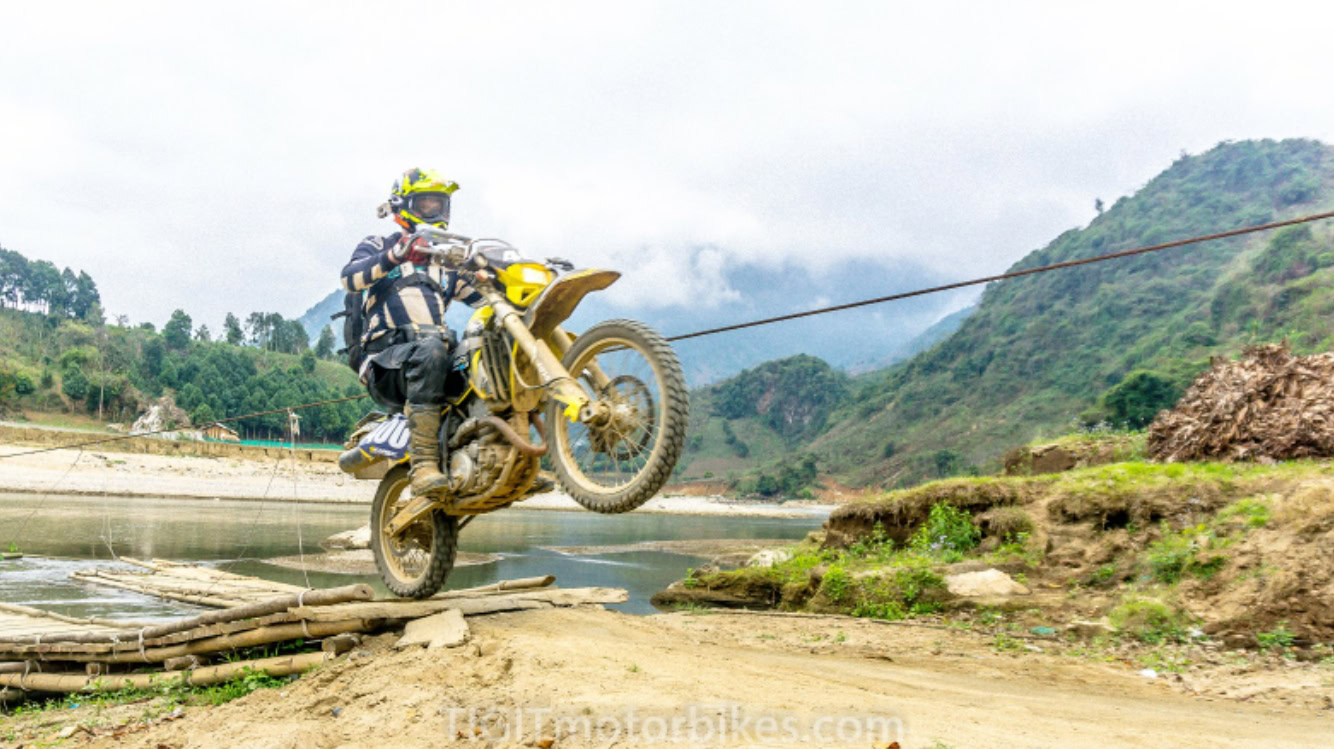 This Suzuki DRZ is equipped with everything needed for some serious offroading. Motocross tires, a massive RFX rear sprocket, RFX handlebars, IMS footpegs, Zeta clutch and brake leavers, added kick start and 3×3 mod combined with an open exhaust. More Powa baby, for a rental company, this is about as close as you can get to a proper offroad machine.
The DRZ maintenance 
The one and only Tigit Suzuki DRZ 400 has been around in the company for a while. Only known and rented by "friends of the company". Corona Virus sees this motorbike added to the main website as a rental. It is a 2005 machine that has been loved for by Tigit Jon. Encouraging the offroad scene in Vietnam takes its toll on the aesthetics, but everything within is OEM or after market perfection imported from abroad.
Famous Dual-Sport around the world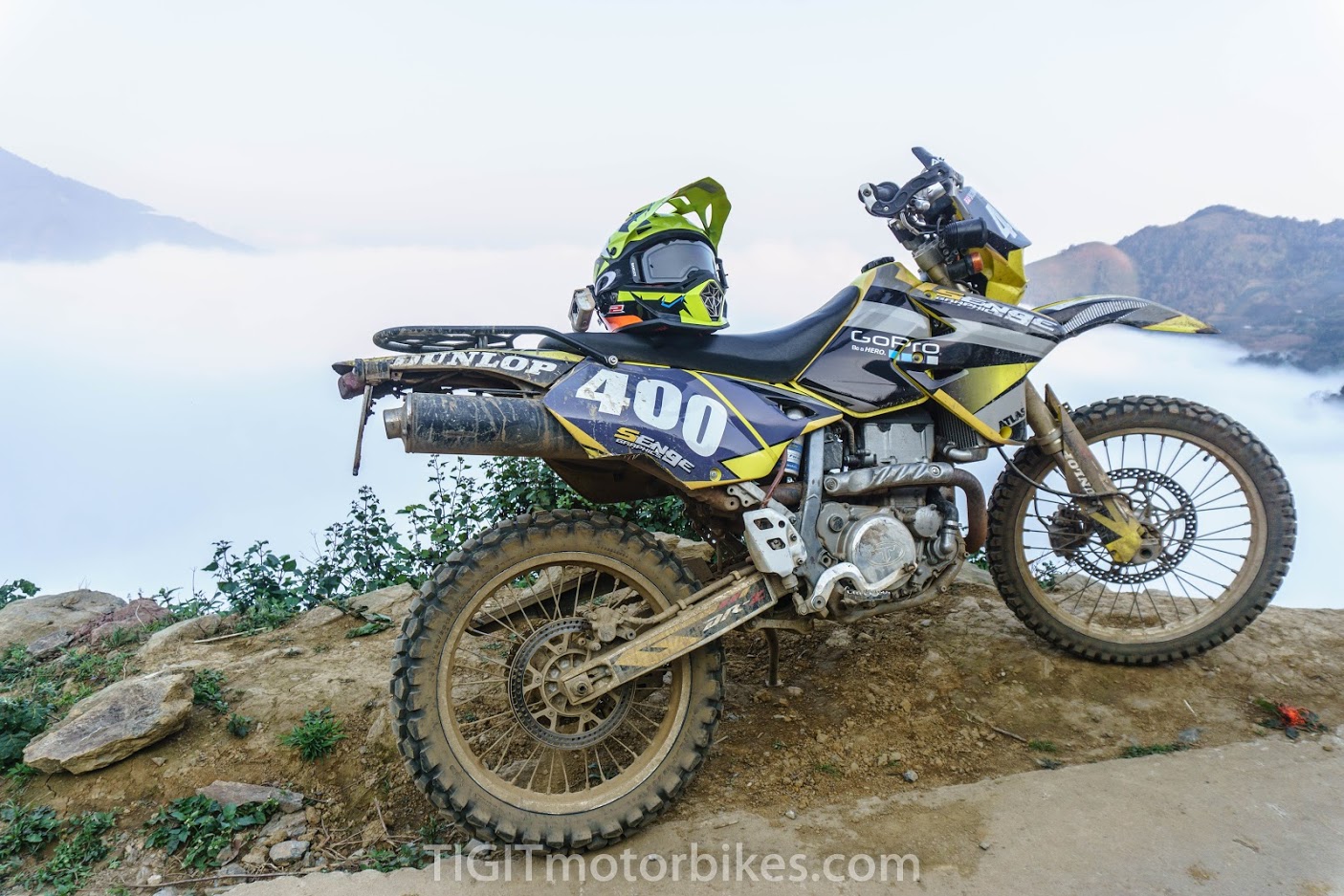 The DRZ is known around the world as an unstoppable "pig". One of the best dual sport motorbikes ever scene on planet earth. Old reliable technology that Suzuki never bothered to update has seen these motorbikes used and abused in some of the world's harshest terrains. It may not be modern and friendly, but it will always truck on to the next destination.
The DRZ tires
We equip the Suzuki DRZ with full offroad motocross tires, however, dual-sport tires can be arranged.