Husqvarna TE 310 Enduro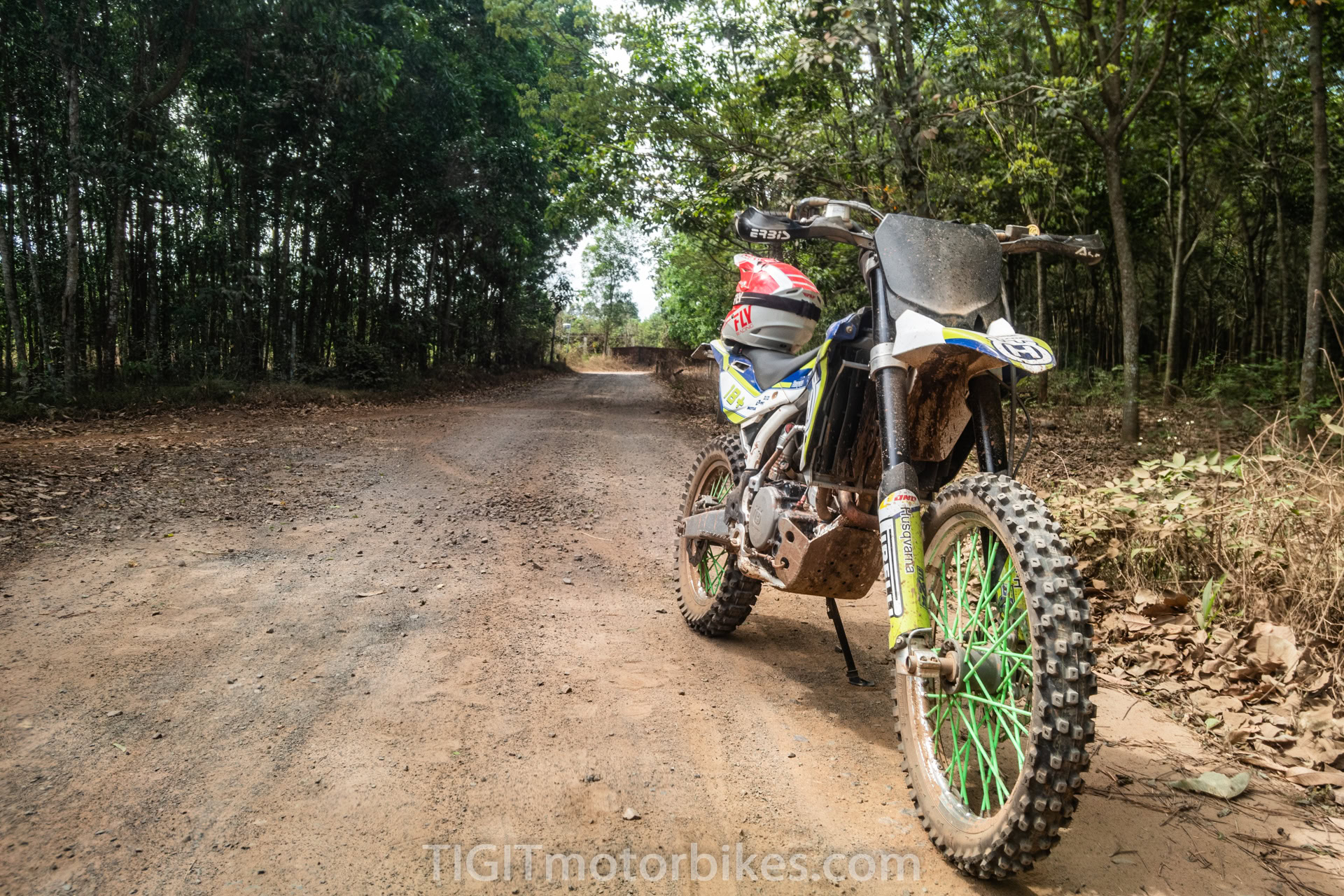 A 2009 Husqvarna TE 310 Enduro motorbike. Ready to race as KTM (Husqvarna owner) would say. Fuel injection and very reasonable power to delivery make this motorbike a surprisingly easy motorbike to learn on. Currently equipped with a lowering kit (ordered OEM), making this a low down to the ground motorbike for offroading.
Enduro motorbikes don't break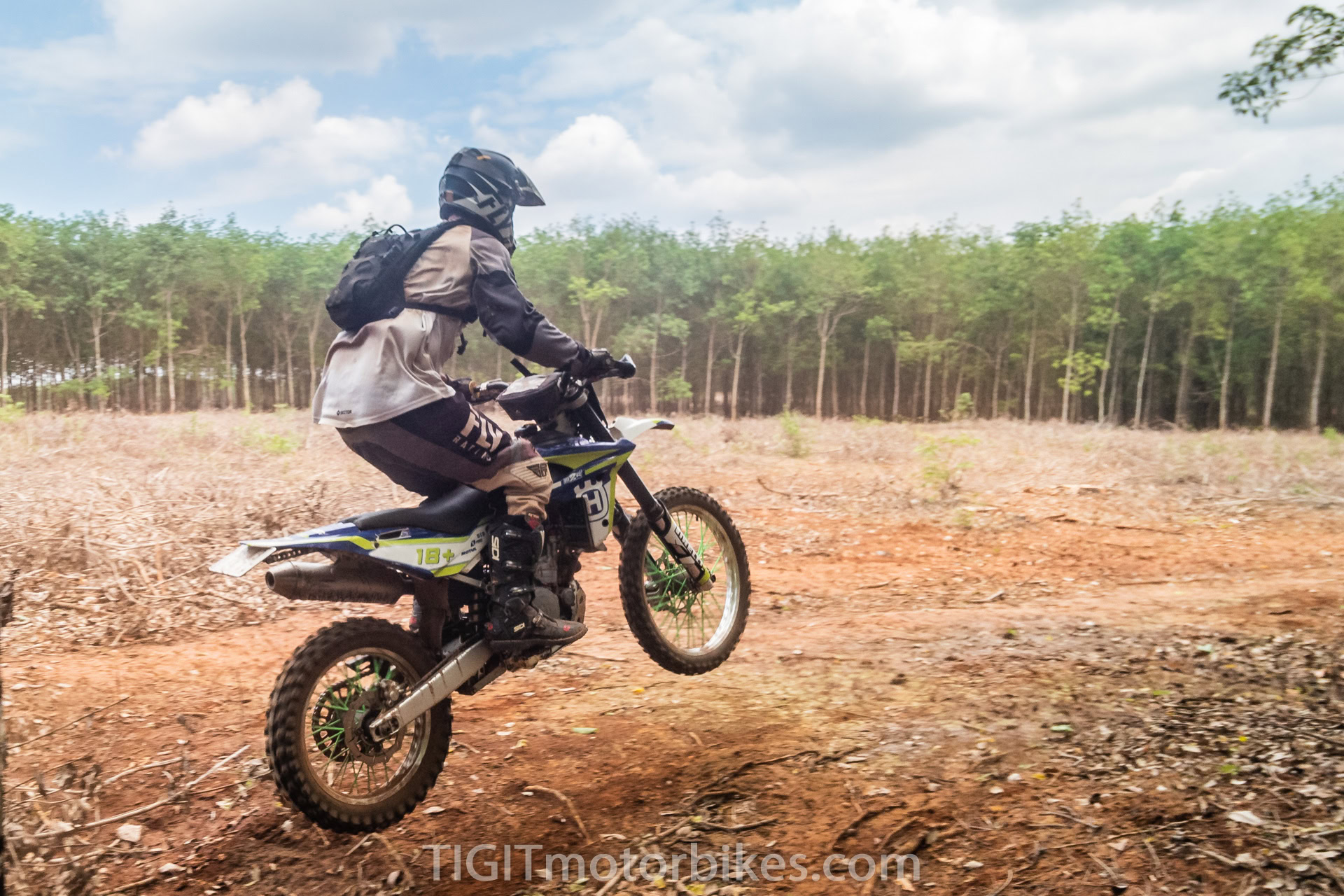 One of the big differences between an Enduro motorbike and a Dual-Sport like the Honda CRF 250L is that these are designed for crashing. Where a Dual-Sport will have bending footpegs, clutch levers and brake levers the Enduro's come stock with everything being bulletproof. The ongoing maintenance and service life is expensive, but as a rental, you don't need to worry about that!
Amazing suspension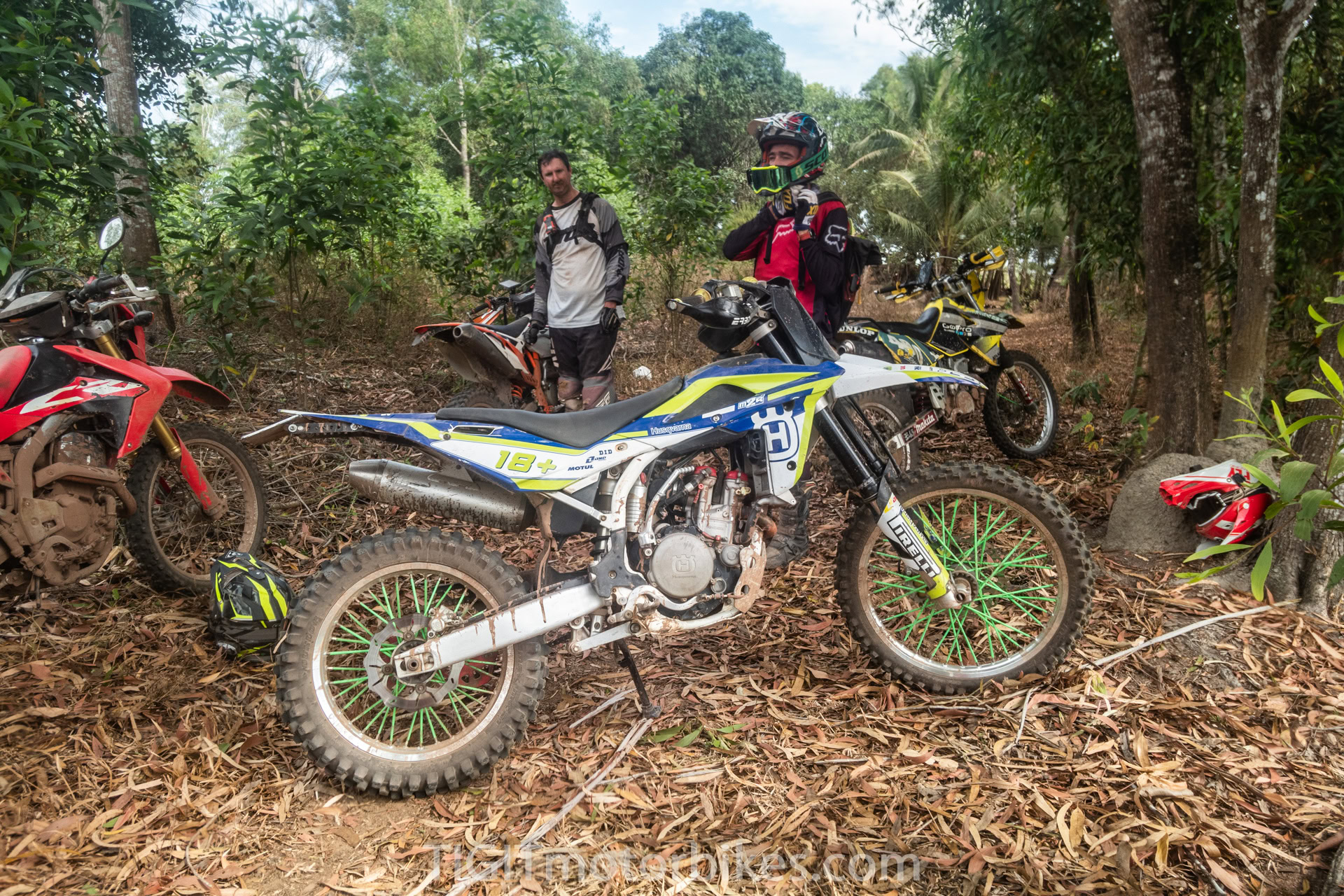 Husqvarna's are top-of-the-line Enduro motorbikes and come with a hefty price tag of around 14,000usd when new. They come equipped with a superb suspension that makes for a comfortable ride but also helps provide great traction in tough terrain.
The Husqvarna 310 TE is not intimidating
There are a lot of Enduro motorbikes out there that like to throw the rider off. With sharp on and off throttles and power delivery that will blow you off the back of the seat. The 310 TE on the other hand is incredibly soft at low rev's, but packs a punch in the high range for the experienced riders. At Tigit we feel very lucky to have picked up this all round and versatile machine that will satisfy the beginner all the way through to the advanced.