Converted Honda XR 150 to offroad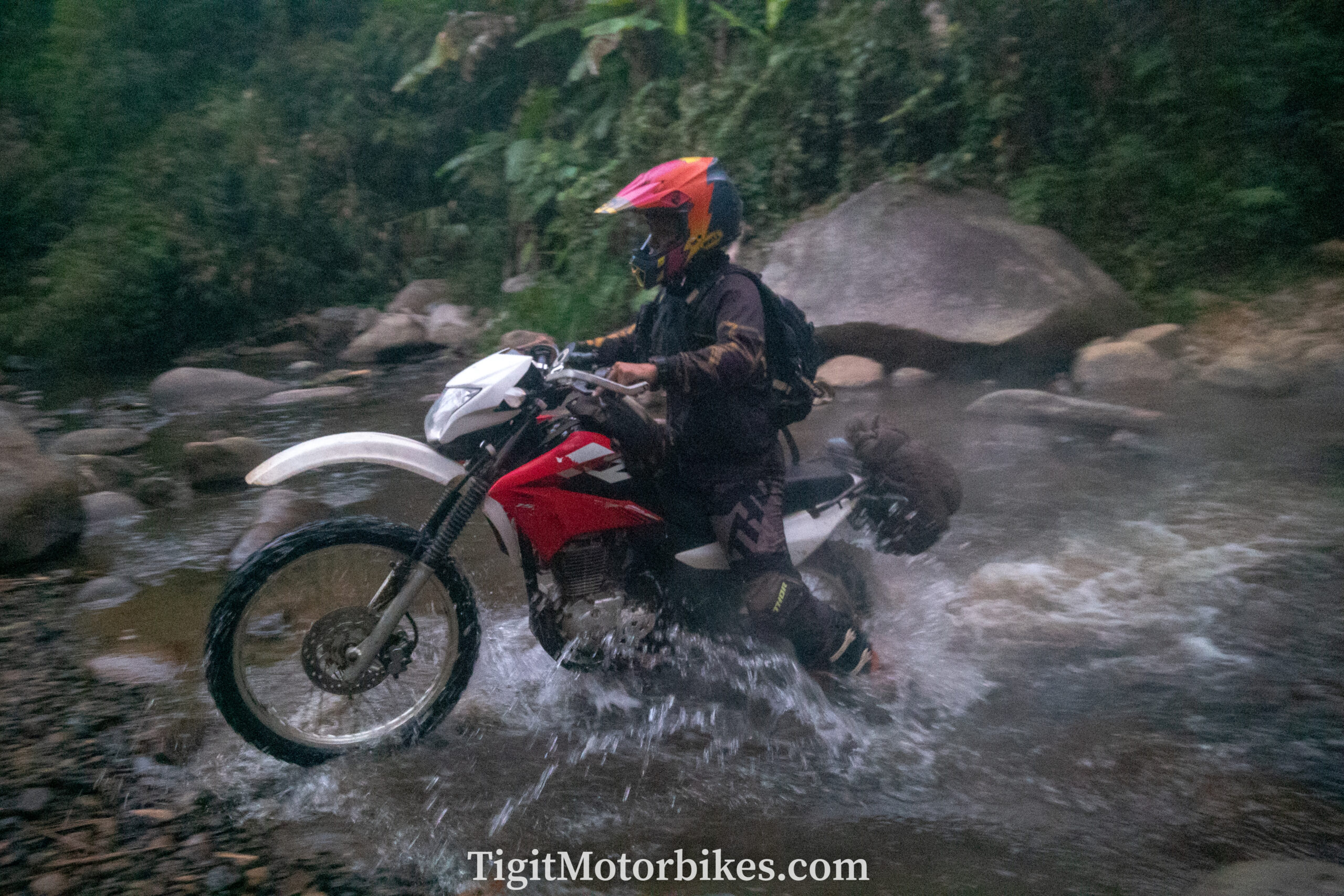 The Honda XR 150 is Tigit's most popular motorbike for traveling Vietnam. It is a very versatile dual-sport motorbike weighing around 130kg, but it feels much lighter than that. The main downfall to the XR 150 is a weird wheel size of 17inch and 19inch making it hard to get offroad tires that fit.
Tigit converts these XR's to 18inch and 21inch, just like any normal dirt bike. We put bigger rear sprockets on for more torque and of course, the usual crash gear aimed at allowing these motorbikes to get crashed repeatedly without damage.
RFX Handlebars, UFO bark busters, Doubletake mirrors are just a few of the minor mods we make to get these motorbikes crash-proof.
The locals love the XR 150 for offroad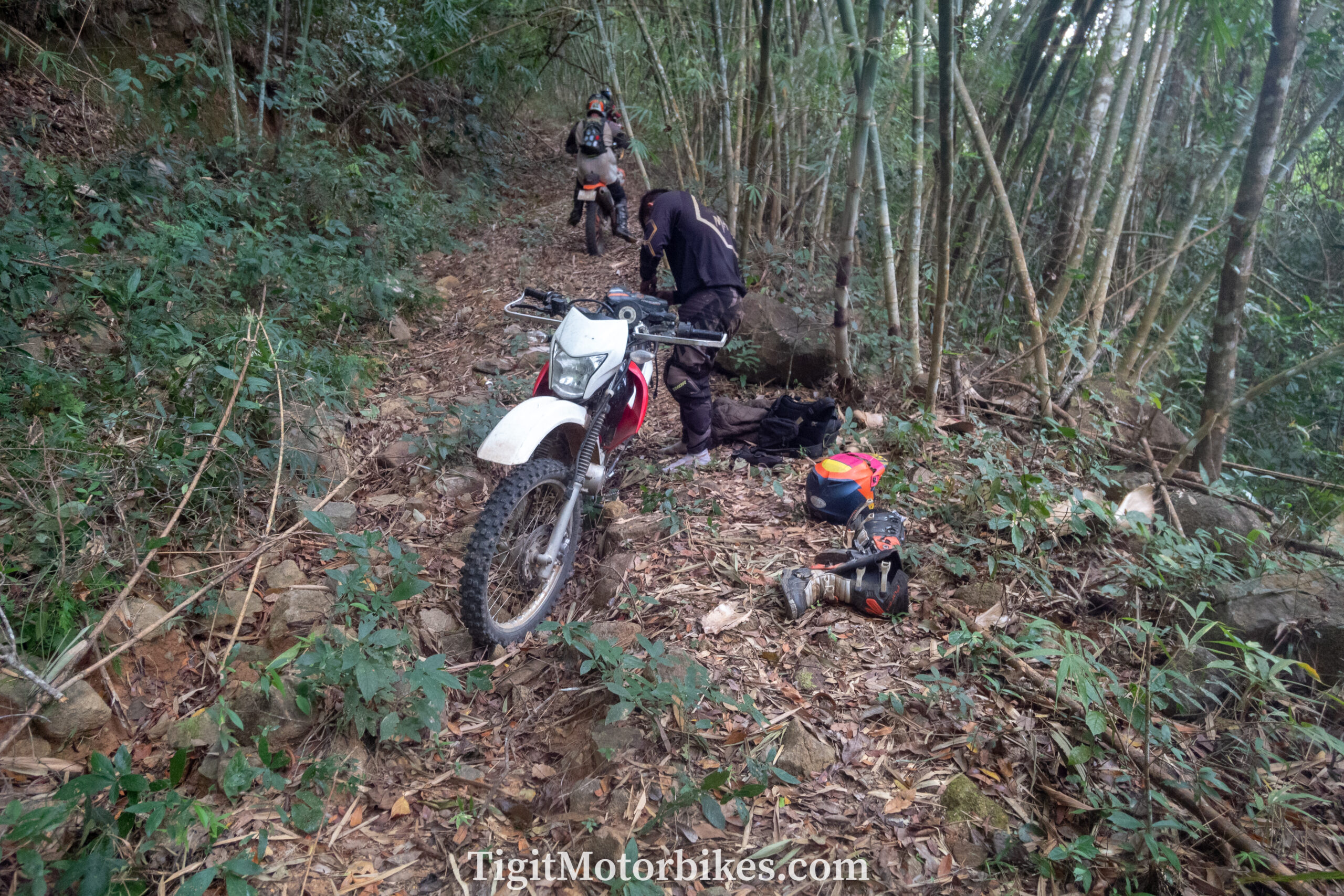 Interestingly enough the locals offroad enthusiasts tend to prefer the XR 150 to the CRF 150 despite it being carburetor. The XR 150 has a short wheelbase making it excellent for popping wheelies. The handling is sharp and responsive.
The XR 150 for an unknown reason has a little bit more power than than its rival CRF 150 as well. We don't know why!