The most popular dual-sport motorbike in the world!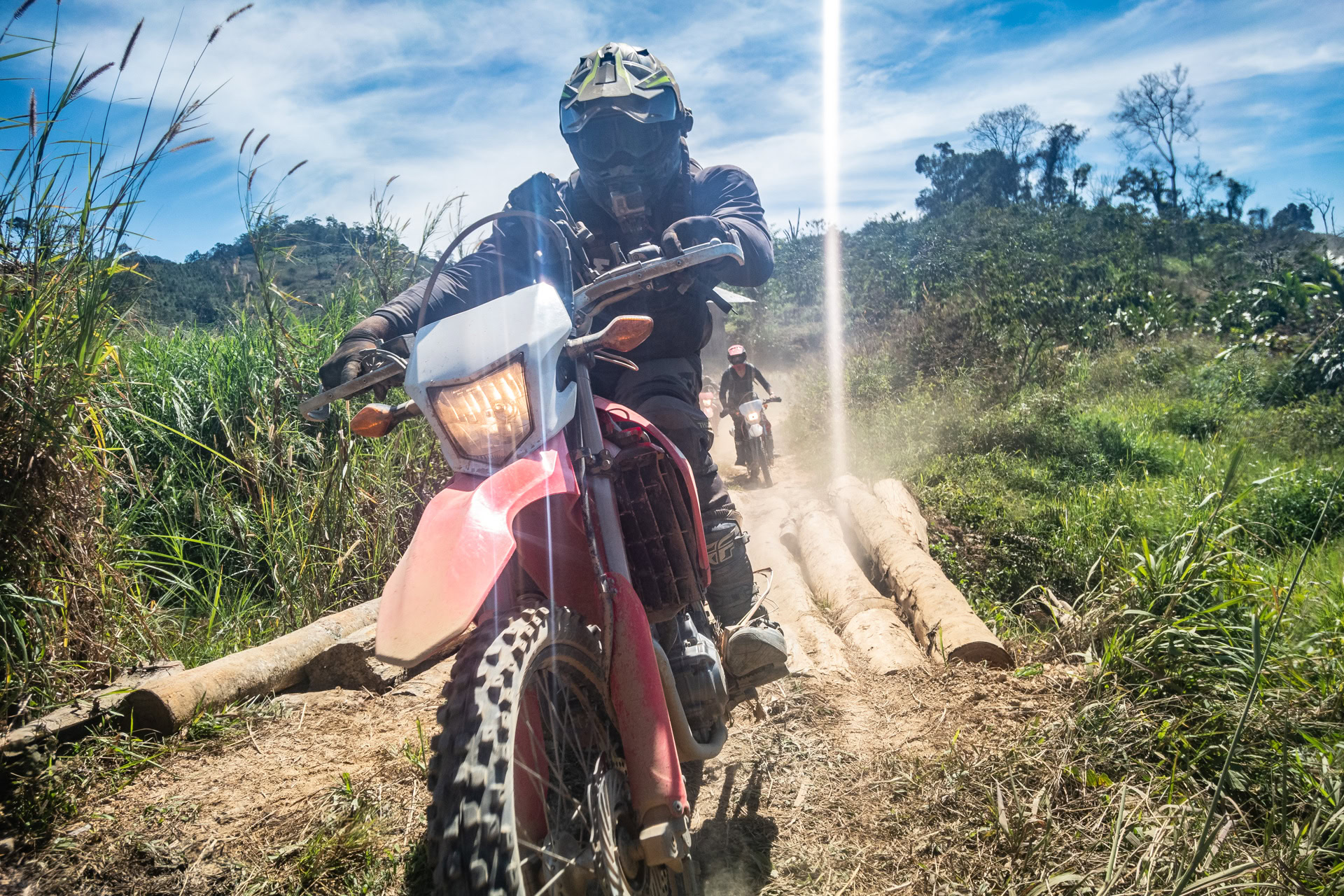 The Honda CRF 250L is a dual-sport designed to be a road and off-road motorbike. The Honda CRF has been around forever, from the Honda Baja to Honda XR to the now known CRF. Honda Nailed the dual-sport concept years ago, and everything since has been an attempt to copy this already incredible design.
The tires that Tigit uses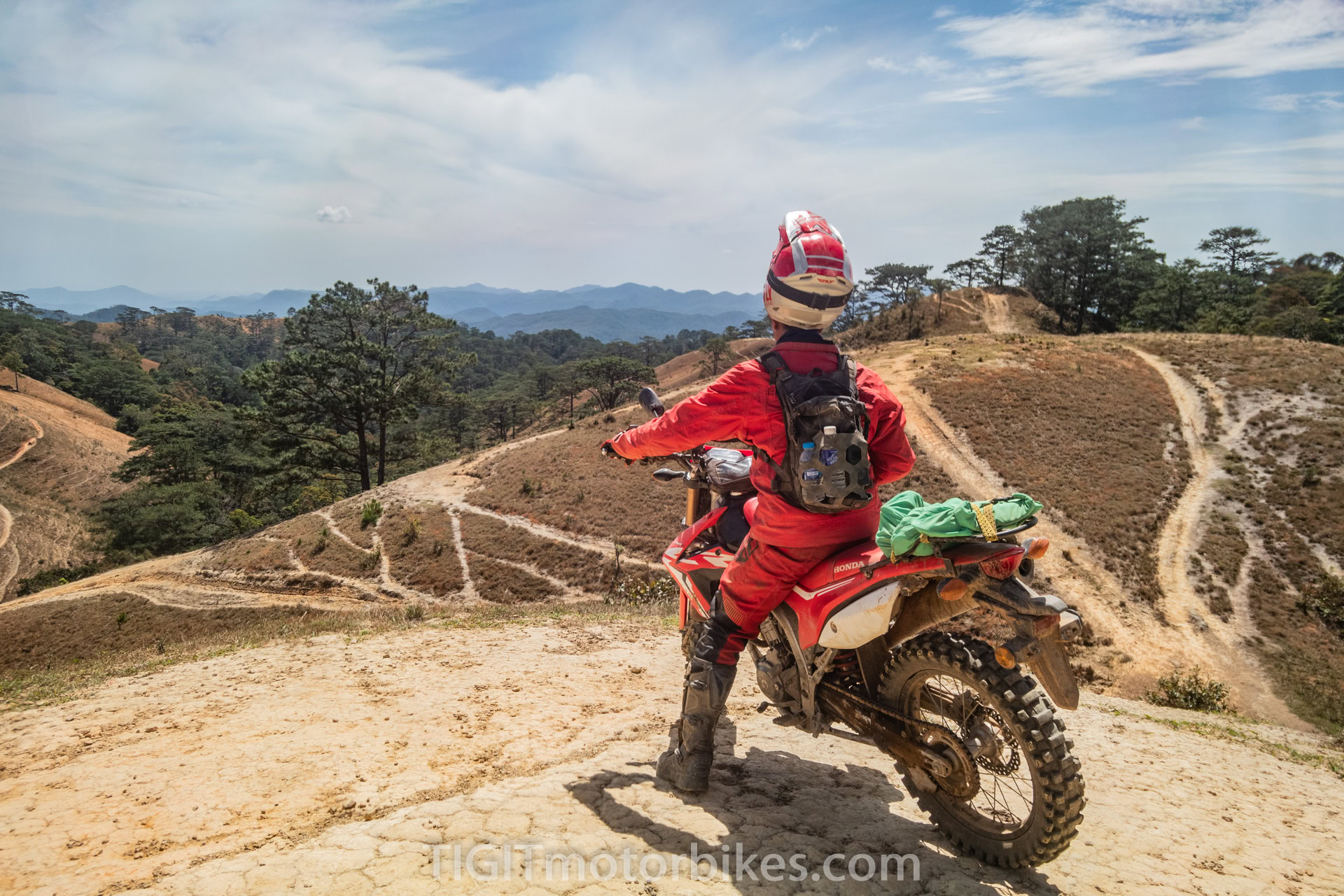 Since the wonderful Corona Virus, Tigit is now kitting the Honda CRF 250's with fully offroad motocross tires. This is what expats seem to want, so this is what we are doing. Tigit is an offroad company at heart, and there is an ever-building dual-sport community using our fleet of motorbikes. We love to see these motorbikes being returned plastered in mud!
The best compromise of road and offroad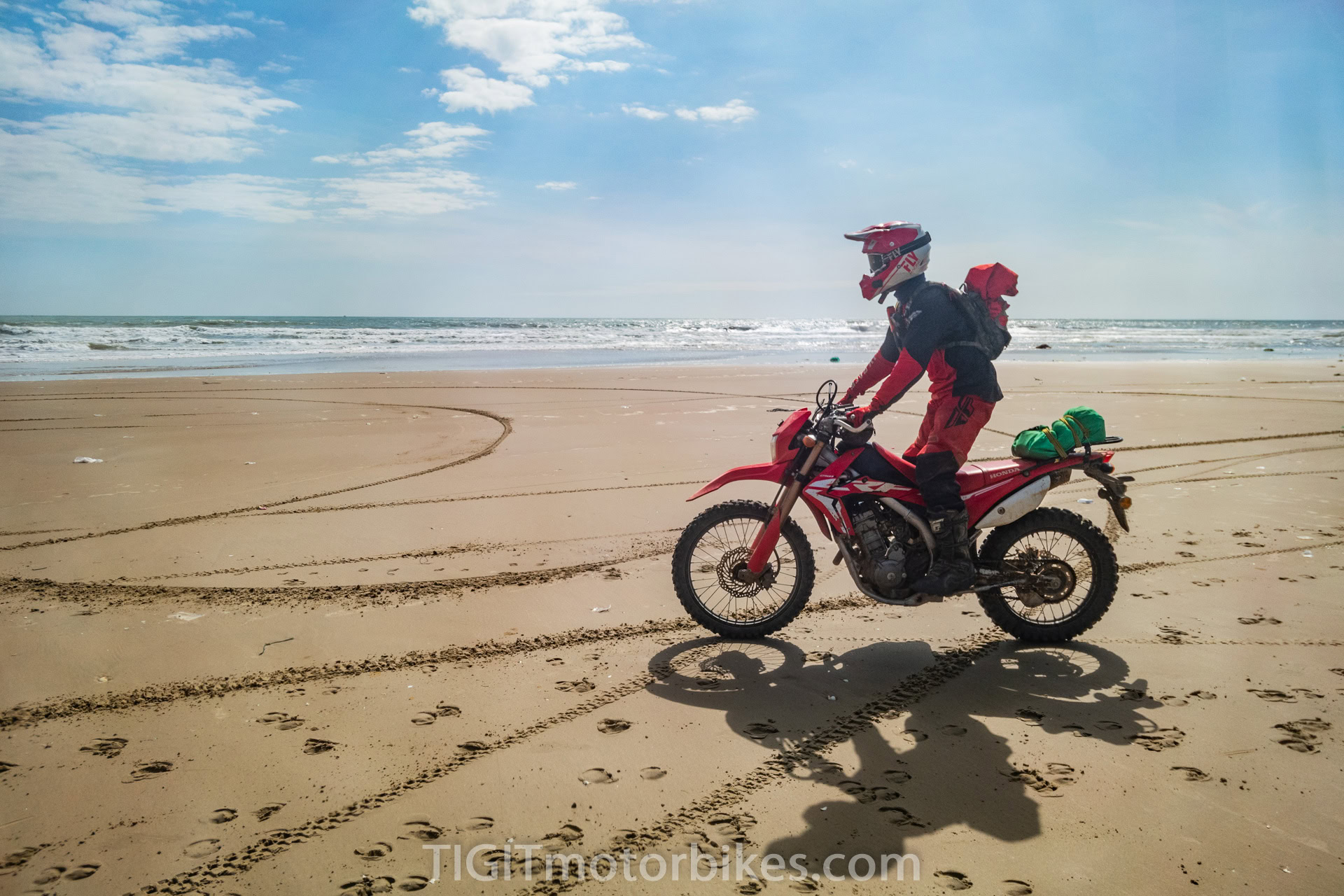 Traveling Vietnam is mostly road, but adventure seekers can find themselves driving on beautiful countryside trails. The Honda CRF 250L is the best motorbike for switching between the road to gravel to mud. The driver should feel comfortable on basically all terrains.
The Honda CRF 250L rack
The pictures in the gallery are with an 82L Enduristan bag. The bags can be mounted horizontally or length ways. The Honda CRF 250L has a small rack on the back that can be extended. The rack is very similar to the Honda XR 150. However, for the pillion, an XR 150 is more comfortable with a broader and softer seat. For the driver, the CRF 250L is better due to the extra power and build quality of the motorcycle. I think the Honda XR 150L is the better choice with two up on one motorbike than the CRF 250L. In the end, it is a battle for couples to settle among themselves. Overall the motorbike does the job with bags and people!