The Airblade is the common automatic in Vietnam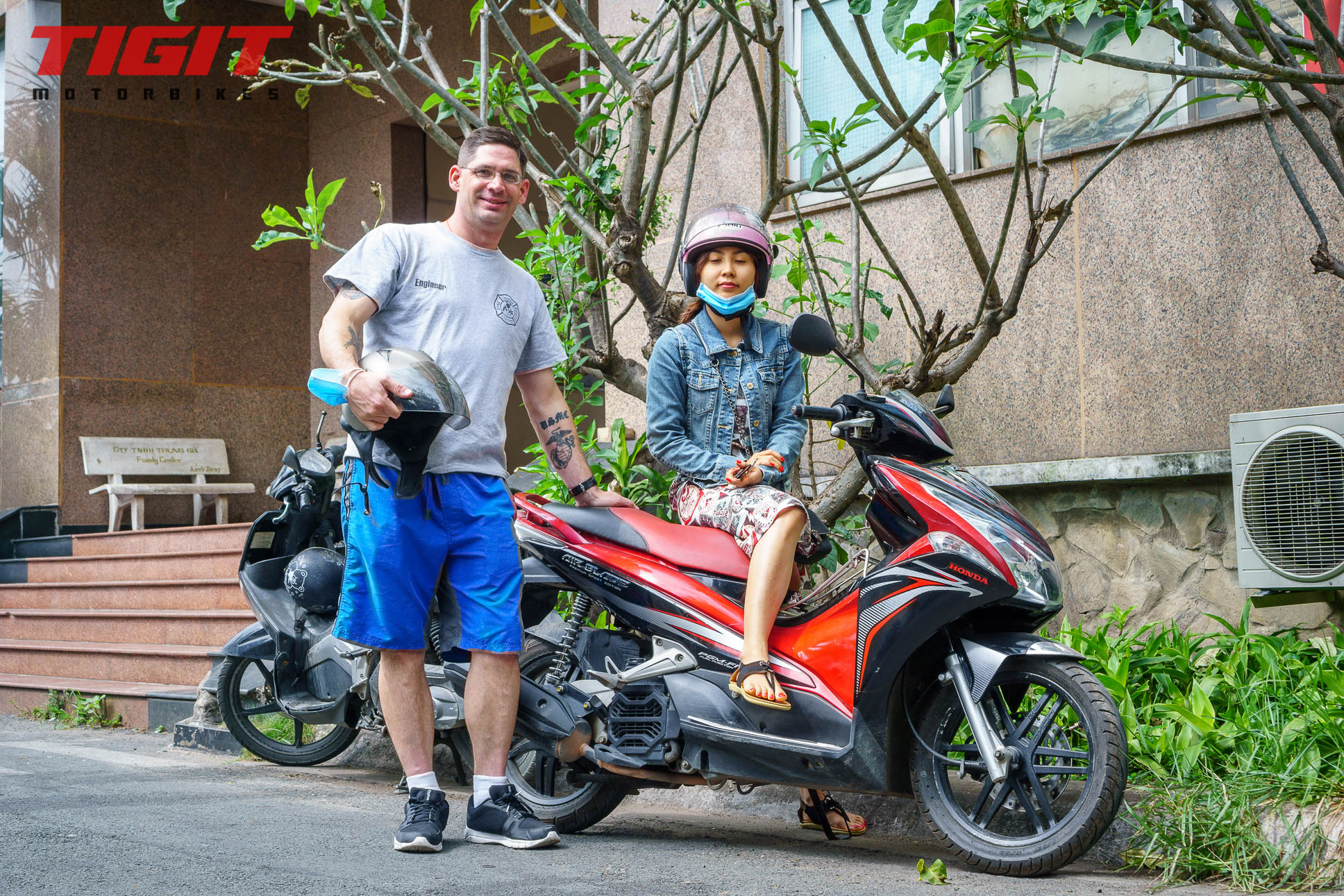 There isn't a household in Vietnam that doesn't own a Honda Airblade automatic scooter. These scooters can do any road you wish to throw at them. They come with the convenience of under-the-seat storage, front-filling gas and a luggage rack. Twist-and-go setup make these an easy choice for any style of driving.
Parts everywhere for the Honda Airblade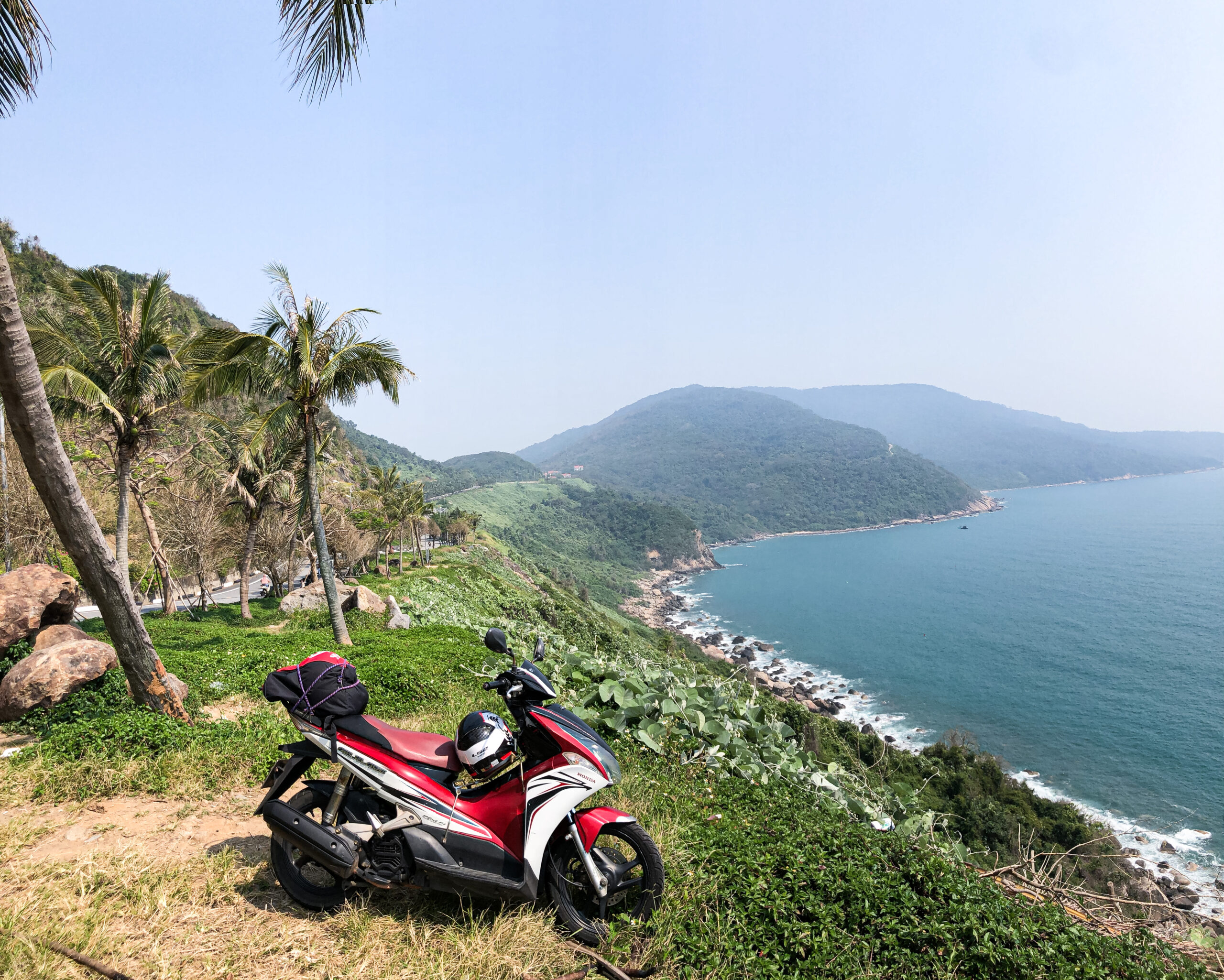 Automatics are relatively complicated machines, and there is a reasonable amount of room for things to go wrong and break. This is why Tigit prioritizes the bulletproof Honda Blade Semi-Automatic over the Airblade automatic for long-distance traveling. With that said, though, the Airblade can be fixed anywhere, and parts are available across the country. 
For the driver wanting convenience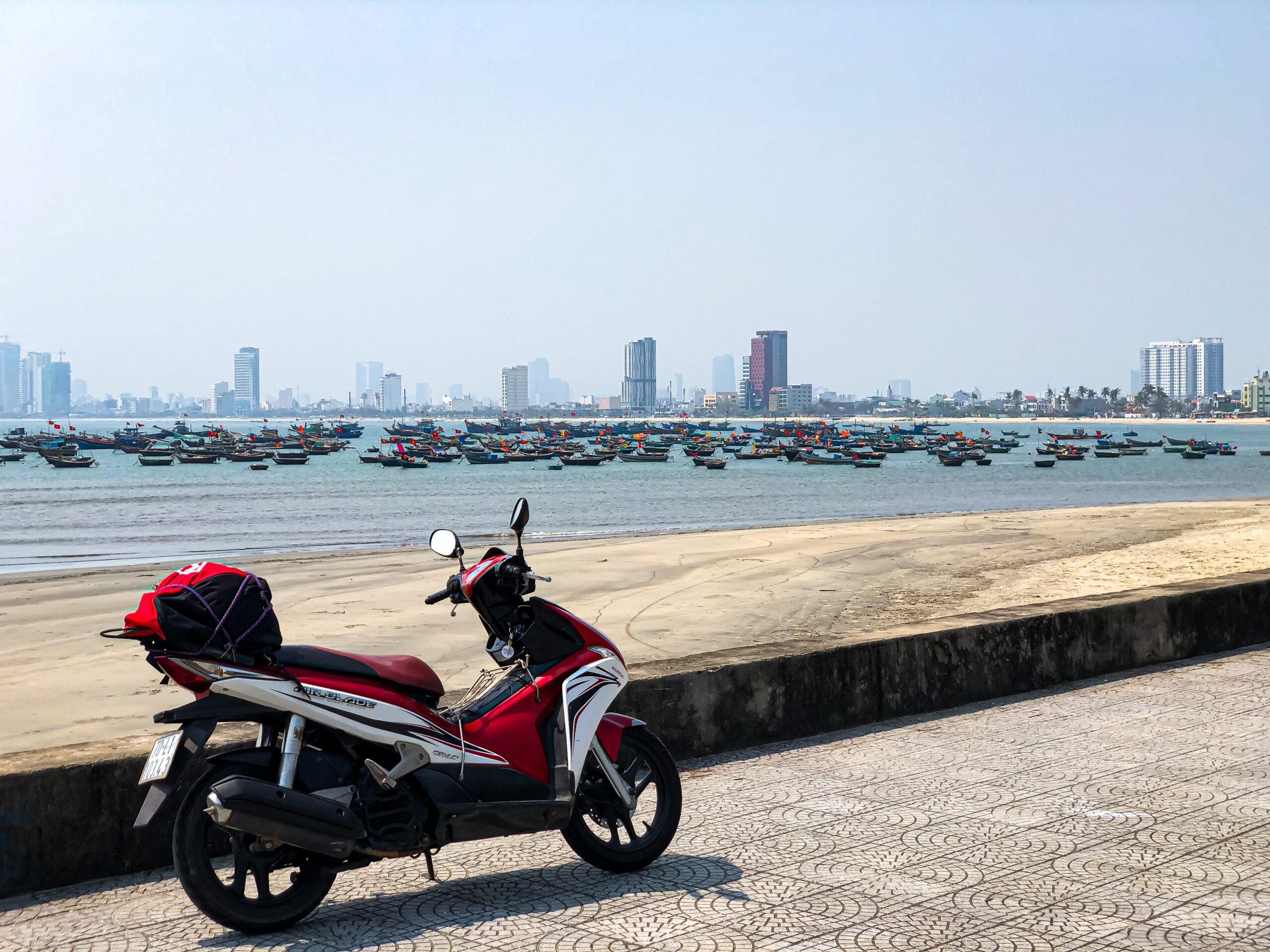 We prefer new drivers or timid drivers to use the Honda Blade Semi-Automatic. The Semi-Automatic is lighter and easier to learn on. However, the Honda Airblade Automatic is convenient for the twist-and-go lazy driver who wants everything to be easy and smooth. 
The luggage and pillion situation of the Honda AirBlade
The Airblade is kitting out with a Givi rack that can carry around 15KG of luggage. This rack can also be extended. The bag mounting position is essential, and these racks can break. This is fine, but we expect the driver to have the independence to find a mechanic shop to weld it back together. The Airblade is the best "scooter" setup for two up on one motorbike with a relatively comfortable and large seat.