Reading Time:
4
minutes
Back of the bike tours are hugely popular in Vietnam. The ability to hop on the back of a motorbike instead of sitting in a car. Ready to experience the chaos of city traffic or the beautiful mountain roads. All while under the control of an experienced local driver. For a real adventure however, we don't want to be on the back of a bike, we want to be driving. View our a fully guided motorbike tours in Vietnam.
For many, the thrill of sitting on the back of a motorbike in Hanoi or Ho Chi Minh traffic is enough to get the adrenaline flowing. Not so different from the idea of a roller-coaster, it provides an upfront and fast moving experience whilst being very safe!
The traffic in the cities is unbelievably slow, rarely exceeding 40km/h.  The unpredictability and uncertainty of this chaotic traffic system is something inspiring to new arrivals. For the local driver, it is a walk in the park and what might seem unpredictable to you, will be completely normal for the driver.
There are two main kinds of "back of the bike tours" in Vietnam.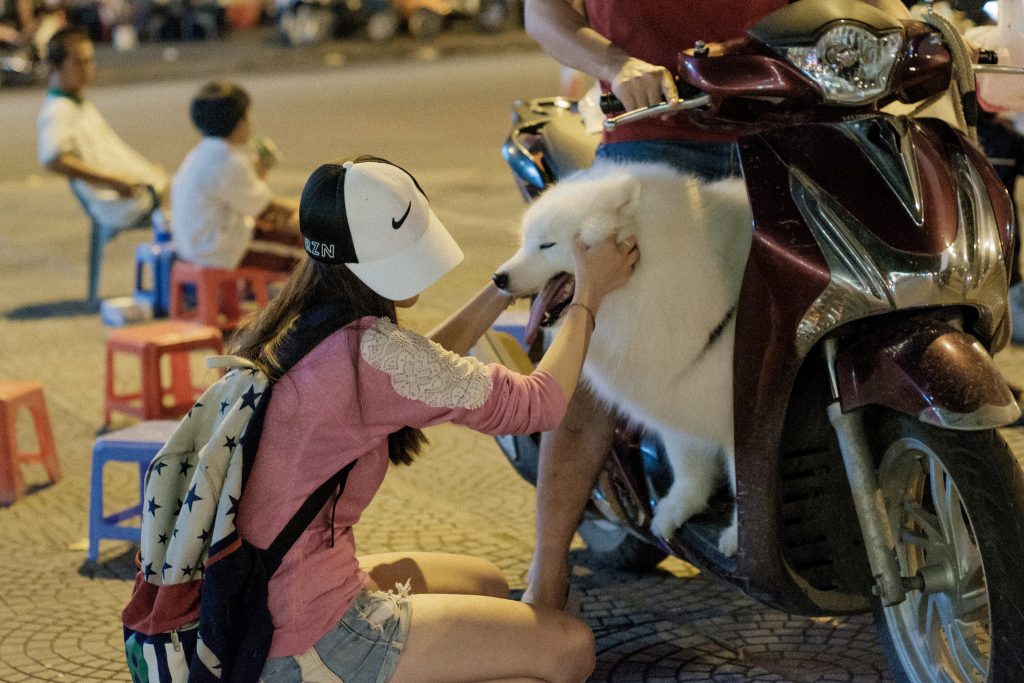 The Foody Tour
Foody tours take place in the cities of Ho Chi Minh or Hanoi, with them starting to take off in Hoi An.
These tours can be found all over Trip Advisor, offering slightly different experiences at different prices. As with any industry, you get what you pay for and the big names tend to deserve the premium they are charging.
Consider variations in the quality of food, training of drivers and the use of fair salaries and tax laws. There are a lot of moving parts to these tours to make them enjoyable and safe.
Generally, Foody tours operate with several restaurants lined up with one driver for each traveller and the main tour guide to give in-depth information.
Some providers cater specifically to dietary habits and are flexible at coping with foreigner tastes despite being specifically on a food tour to show off Vietnamese cuisine.
The combination of food, alcohol and chaotic traffic while sitting on the back of a two-wheeled vehicle is not surprisingly a huge amount of fun!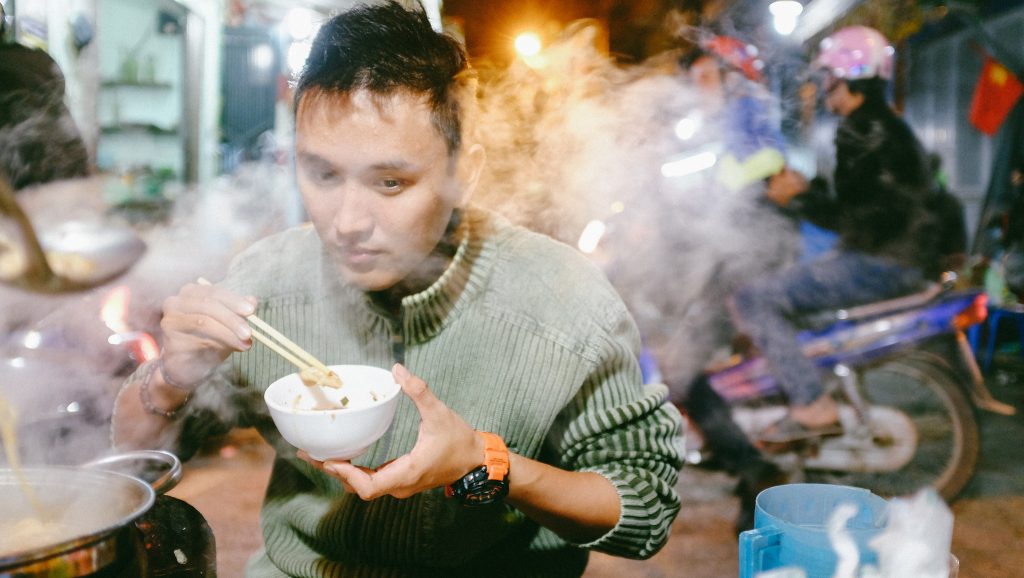 The Easy Rider
Easy riders are back of the bike tours which take travellers long distance into the countryside. The name came from a history of copycat companies originating in Dalat. The company name "Easy Rider" was copied and replicated so many times that "Easy Rider" became the term we now use today for back of the bike tours in Vietnam.
Easy riders are usually middle-aged Vietnamese men who have picked up excellent street English. They tend to drive Honda Master 125cc motorbikes or other comfortable cruiser style vehicles.
The easy riders are usually full of jokes, naughty humour and insightful background information about traditional Vietnam.
Rides are broken up into frequent stops with strategically planned restaurants to break up the drive. The routes are very set and practised to maintain comfort over a long journey.
Popular Easy rider routes are around Dalat and Hoi An with the Ho Chi Minh road. The Hai Van Pass is also a common one day easy rider journey.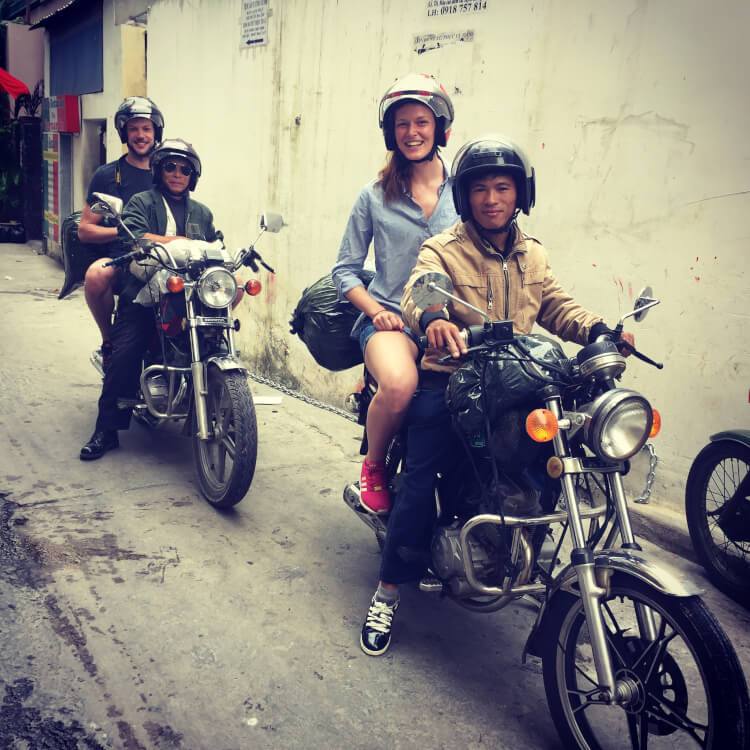 Renting a motorbike
The most noticeable benefit of renting a motorbike is the lower cost. A Foody tour can be $50-90 for a nights entertainment and an Easy rider around $50 per day.
A rental motorbike is around $10 a day or $250 for up to 35 days.
A rental motorbike will provide complete freedom. Both Foody tours and Easy Riders try to provide authentic experiences off the tourist trail, but renting a motorbike allows a traveller to go anywhere at anytime. Being stranded alone is a great way to mix in with locals, explained in our article about why motorbiking Vietnam is so popular.
Master the chaos yourself and tick the box of motorbiking Vietnam. Any adventure activity is worth a conversation, from snorkelling the great barrier reef to climbing Mt Kilimanjaro.
Motorbiking the length of Vietnam is no small challenge and this accomplishment is worth bragging rights!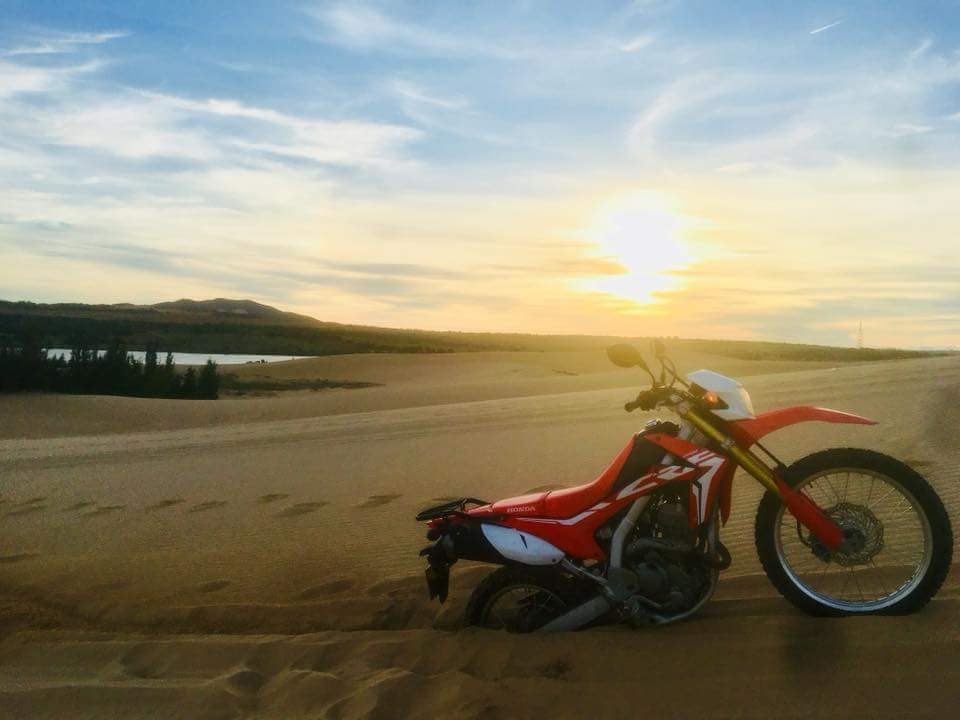 Fully guided motorbike tours
If the bank allows for it, a Fully Guided Motorbike tour is the best of all worlds. A tour guide adds an additional layer of safety to the journey but most importantly an experienced tour guide can take you places that few travellers get to witness.
The detailed knowledge of hidden roads and gems is what a tour guide can bring to the table. A fast flowing ride where each road links to the next in a smooth stream of challenges. Tour guides adapt to the skills of the client and can pace a drive to be perfect for you.
The total loss of where you are as the day of driving and challenges leaves you unable to take in the map and roads taken. This is the sense of being lost in a controlled way that so many adrenaline junkies search for.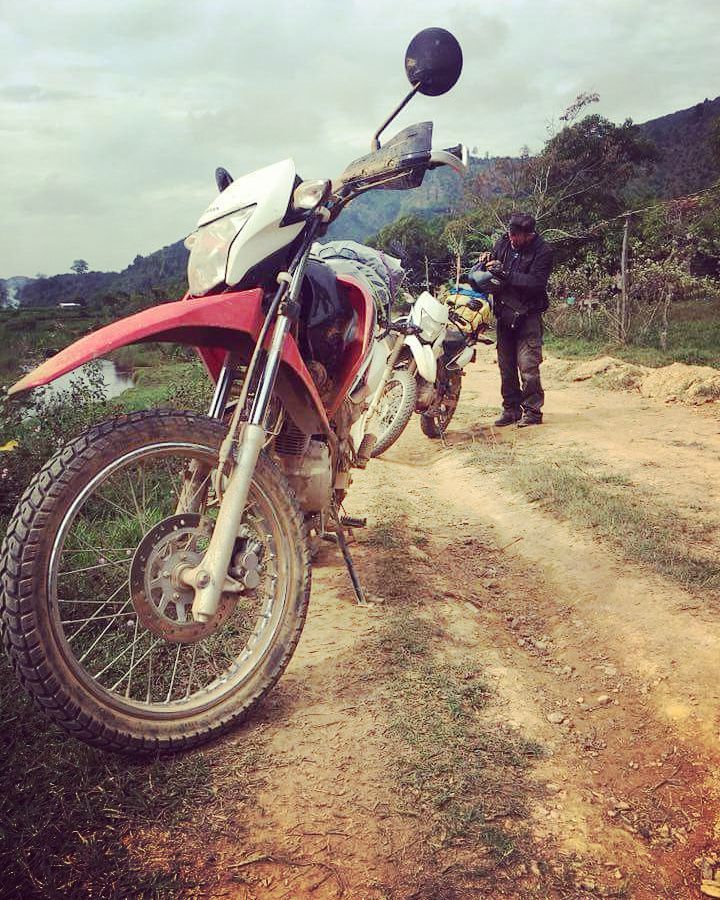 Combine different activities!
Getting a sense of the road system is a great idea before renting a motorbike. Both Food tours and Easy riders set up travellers with a bit of extra confidence ready to take on the open roads.
They ease the traveller into the local cuisine and driving styles, both of which are invaluable for a long journey across Vietnam.